TWO-IN-ONE SOLUTION TO CONTROL RESPIRABLE SILICA DUST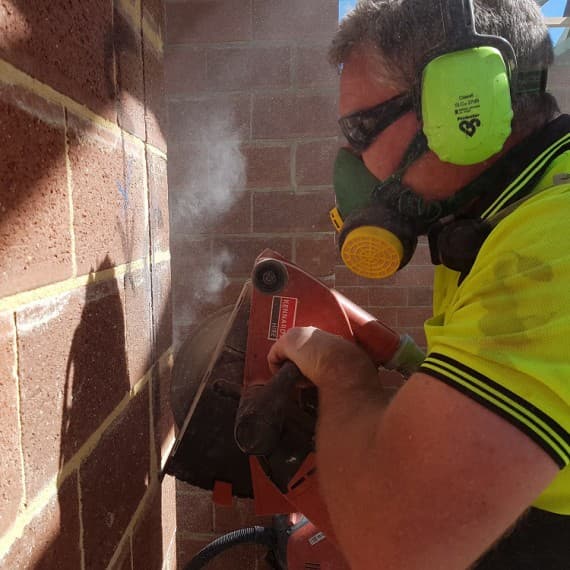 With the causal link between respirable crystalline silica and silicosis now widely understood, Garda Systems has developed a novel approach for controlling the potentially lethal substance during stone cutting operations. The Edge Powercutter is claimed to be up to 20 times better at capturing dust than alternative processes.
To date, the two main methods for removing the dust produced while cutting stone have been to either extract it with a dry vacuum at the toolhead or to damp it down to slurry using a water source (wet cutting).
The Edge Powercutter combines the two techniques. During cutting operations, water is sprayed into the blade guard to turn the dust into slurry. The cutting debris is then automatically forced into a wet vacuum barrel and away from the operator.
As a result, the dust is removed before it can reach the operator's breathing zone. And, as an added bonus, the worksite is cleaner, with no dust or slurry to be removed.
According to Guarda Systems Managing Director Craig Penty, "Significant improvement to current dust control methods is difficult. Most improvements are refinements. But we have taken things a step further.
"When we demonstrate our new dust control saw to the industry we get told it is a game changer and just what the industry has been looking for," he adds.
"This works, and it will save lives."
Guarda Systems will be launching the Edge Powercutter throughout Australia, New Zealand and the UK in the coming weeks.
Guarda Systems
08 9399 1644
guardasystems.com