TWO INNOVATIVE SHOWS-IN-ONE TO BE HELD IN SYDNEY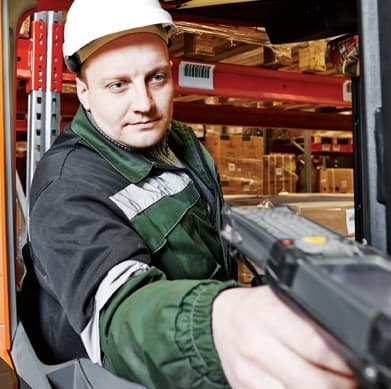 The latest innovations in logistics and warehousing will be on show at the Logistics and E-Warehouse Show, to be held on July 22-23.
The show, organised by Fair Events and Reed Exhibitions, will be held in conjunction with Online Retailer Conference & E-Commerce Expo at the Royal Hall of Industries, Moore Park, Sydney.
The combination of both shows will provide visitors with a unique opportunity to find solutions for end-to-end supply chain activity in an online world.
"Businesses looking for the latest innovations and solutions in a fast changing digital world will find over 150 solutions providers under one roof," said Gary Fitz-Roy Managing Director of Fair Events.
During a time of unprecedented change driven by technology, E-Commerce sites need inventory control, packaging, warehousing and shipping in a timely manner to ensure the back end fully supports the front end. There is no better place to meet solutions providers who will demonstrate their equipment and services.
Two of Australia's key logistics associations are supporting the new Logistics & E-Warehouse Show.
"We are delighted to have The Supply Chain & Logistics Association of Australia (SCLAA) and Chartered Institute of Logistics & Transport (CILTA) participate which is a good indication of the support for the event," said Rod Hodgins Event Group Manager at Fair Events.
Online Retailer is Australia's biggest event for the latest products and solutions in online and offline retail technology and commerce. 
Topics at the two-day conference include:
Creating an Innovative Digital Logistics Model to Support Your Customers
Speaker : Jordan Muir, CIO, Aussie Farmers Direct 
Striking the Right Balance between Customer Service and Fulfilment
Speaker: Faye Ilhan, Chief Digital Officer, Dan Murphy's
The Need for Speed: Balancing Technology and Human Intervention to Fast-Track Your Deliveries
Speaker: Manutea Dupont, Co-Founder, Shopwings
Scaling Your Business Up and Grow Beyond Australia
Speaker: James Van Rooyen, Founder, Bicycles Online
Go to www.onlineretailer.com and register to the free expo today or use your exclusive code: ORFOCA6 and receive 10 percent off any 2 or 3 day conference pass.
Fair Events
Ph: 02 9452 7575