TURCK SIGNS DEAL WITH GLOBAL AUTOMATION GIANT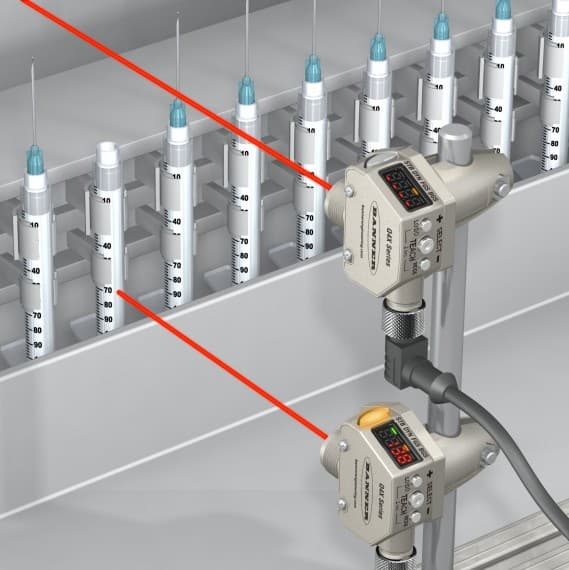 In a major coup, Turck Australia has been appointed as the Distributor in Australia for Banner Engineering, a world leader in automation solutions.
Turck, a leading manufacturer of industrial and process automation products, has enjoyed a synergistic relationship with Banner in many countries around the world.
Their partnership started many years ago and has been synonymous with the growth and development of both brands around the world.
"It made sense to capitalise on this global relationship in the Australian marketplace as the brands complement each other so well and make a powerful and complete package and offering for our customers," said Turck Australia Managing Director Cameron Dwyer. "It's a real coup for us – our product portfolios really complement each other."
Banner currently services most of the manufacturing companies in the Fortune 500, who rely on innovative automation solutions.
Its products help manufacture the cars you drive, the TVs you watch, the food you eat, the medicine you take and virtually every product you consume.
Whatever the industry, Banner has a solution to help you automate your plants, improve efficiency and manufacture quality products.
Banner's product range encompasses photoelectric, ultrasonic and radar sensors as well as vision sensors for pattern recognition, complex part inspection and traceability.
Banner supplies innovative lighting and indication products for error proofing and pick to applications and work area illumination.
The company also offers wireless point-to-point communication for factory and process automation and machine safety products for industry.
According to Banner, one of its sensors is installed every 3.5s somewhere in the world.
When added to Turck's portfolio of endless connectivity solutions, customers now have a complete package solution offering that fits directly into Turck's mantra, "Sense It - Connect It - Bus It - Solve It".
This includes simple wiring solutions to passive and active junction boxes to distributed I/O, intelligent sensing solutions for instrumentation measurement and position.
"Turck Australia prides itself in providing more than just a product and strives to become a partner to its customers in whatever industry they fit into," says Dwyer.
The Turck team comprises seasoned industry professionals that collectively have in excess of 200 of years of experience in the field.
Back that with factory trained and tertiary qualified technical support staff and you have an unequalled combination of a complete product portfolio and the knowledge to guide you to the right solution for your application.
The Turck Australia-Banner Engineering agreement took effect from 3rd February 2015.
Turck Australia
1300 132566
www.turck.com.au