TURCK RELEASES NEW CONNECTIVITY SOLUTION
11-05-2016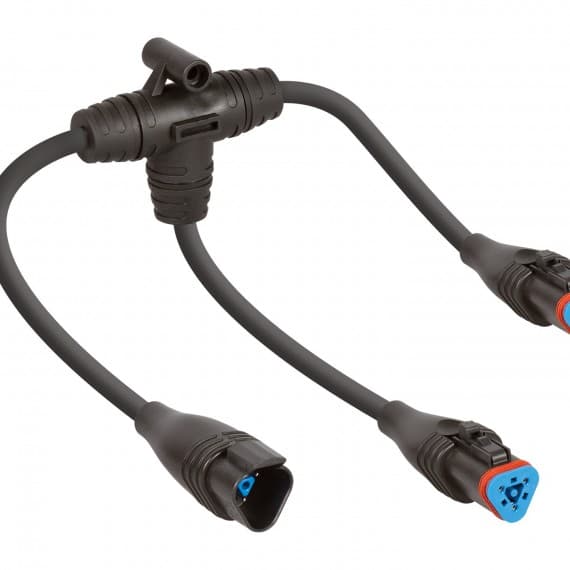 Turck has released an overmolded connectivity solution for J1939 Deutsch applications.
The fully assembled solution increases longevity and durability while reducing installation time.
The newly designed offering provides an ideal solution for mobile equipment and oil and gas applications, where environmental factors such as shock, vibration, cold temperatures, moisture, and oils can affect performance.
Turck's overmolded J1939 Deutsch connectors provide additional reinforcement, abrasion and oil resistance, and superior performance in a ready-to-use solution.
Features include overmolded design, extremelife jacketing, IP67 rating, and extreme cold weather performance.
The Deutsch connectors come equipped with Turck's industry leading extremelife-60 cabling, which allows for a flexible cable jacket that will not break or crack when pulled in extreme cold.
"We heard from our customers that the industry was lacking a durable and easy to install solution for J1939 applications," said Chris Kunkel, Product Manager for Turck.
"By combining Turck's long history of overmolded connectivity solutions with our extremelife-60 cabling, we can now offer these customers a solution that can truly stand up to the most demanding of environments, and that involves no hard wiring or assembling to install."
Turck's overmolded Deutsch cables are constructed following SAE specifications for J1939.
Turck offers overmolded J1939-11 solutions for shielded applications, as well as J1939-15 solutions for unshielded applications, terminating resistors, and tees.
Turck Australia
Ph: 1300 132 566