TURCK EXPANDS ROTARY POSITION SENSOR LINE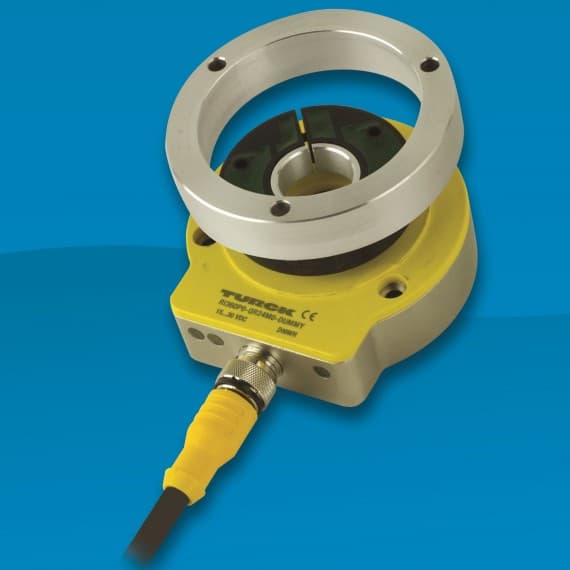 TURCK has expanded its QR24 rotary position sensor line with the addition of incremental and analog outputs.
Designed from the company's rotary inductive sensor technology, the QR24 provides contactless position detection and wear-free performance in a variety of industrial applications ranging from solar energy plants and harvesters to crane vehicles and AGVs.
These additional output types allow for more precise and configurable data collection via IO Link or EasyTeach.
Rotary feedback is critical in nearly every installation, and most rely on their mechanical bearings to provide proper tolerance and position of the internal system. After time, this results in mechanical wear, vibrations, potential leaks and requires spring elements. The QR24 provides superior performance without the need for contact or bearings, allowing it to successfully execute the same functions.
This extension provides many of the same output types as an encoder or potentiometer while eliminating wear and extending sensor longevity.
"Rotary feedback applications are becoming more diverse," said Marty Cwach, Product Manager, TURCK. "Responding to these requirements led TURCK to incorporate more and varying output types to the already robust line of rotary feedback devices. TURCK's QR24 line extension incorporates these new requirements and meets or exceeds the demands."
The TURCK QR24 is part of the company's industry-recognized Q-track family of sensors.
TURCK Australia
Ph: 1300 132 566