TURBODRUM TURBO CHARGES HARVEST
01-08-2017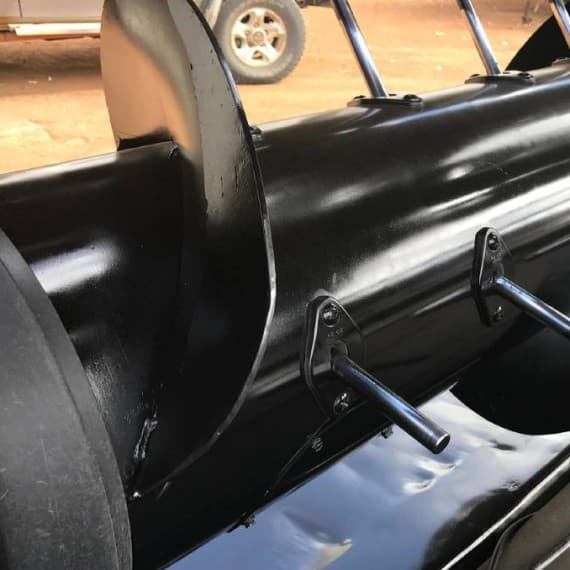 Harvesting canola can be a surprisingly fiddly task, with existing drums being prone to blockages that cost thousands of dollars to fix. 
Enter WA engineer Laurie Phillips, and the Turbodrum. Built to replace commonly used feed drums, the Turbodrum solves issues with blockages and breakdowns that plague existing models. 
"Not only is it more robust, it's bullet proof as a far as breakdowns are concerned, and it also handles more crop," Mr Phillips said.
The Turbodrum has a smaller diameter than standard drums, creating a larger gap for pulling through bulky crops.
It also has more than double the number of retractable fingers, coupled with a more aggressive pattern designed to grab crop and pull it through in a constant and steady flow.
These improvements over existing design allow the drum to process more crops than its competitors, making it an efficient upgrade in more than one aspect. 
The Turbodrum was a collaborative effort by Esperance farmer and engineer Mic Fels, and Phillbourne Manufacturing's Laurie Phillips, built in Merredin Western Australia. Phillbourne Manufacturing has sold more than 130 feeders since its first trial in October last year. 
Phillbourne Manufacturing 
phillbourne.com.au
(08) 9041 2066