TSURUMI RELEASED NEW CR SERIES HEADCUTTERS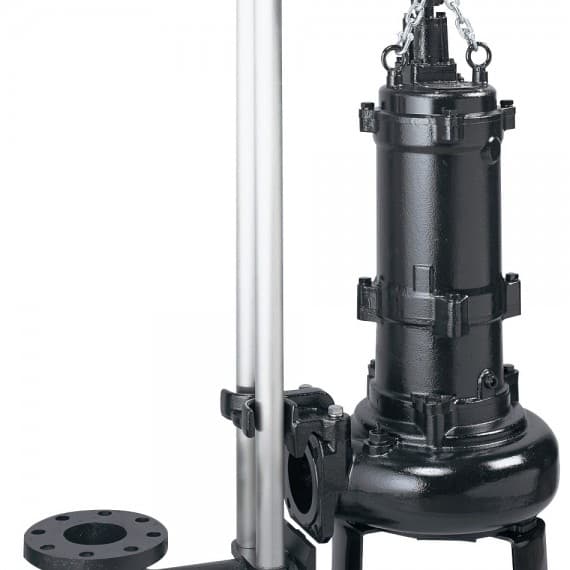 Tsurumi has released a new CR series of 3" and 4" high head cutter pumps which  produce heads of up to 70 metres.
Designed for cutting fibrous material in industrial or effluent/sewage applications, the new series was developed for applications where pump out either over longer distances or higher elevations is required.
"The new high head pump range is expected to be of real interest in sewage, effluent and industrial waste applications where more head is required than conventional equipment", said Australian Pump Industries' Tsurumi manager, Neil Bennett.
"The combination of the ability to chop material and pump to a high head is a new development", he said.
The new Tsurumi 3 phase CR series start from 2.2kW units that offer flows of
up to 600 litres per minute with heads to 20 metres. At the other end of the scale, the big 22kW 4" version delivers maximum flow of 1700 litres per minute with a head of 70 metres.
All Tsurumi submersible pumps are backed with a 3 year warranty. This is possible because they incorporate features that make them extremely robust and they are designed for an extended working life in severe conditions.
Tsurumi CR series incorporate a cutter mechanism that consists of a Tungsten carbide tip channel impeller and a saw-tooth suction cover hardened surface.
The cutter mechanism cuts fibrous material into small pieces permitting clog free pumping.
Like all Tsurumi sewage and wastewater pumps, the new CR series come with a unique anti wicking cable entry.
This Tsurumi mechanism protects the motor by sealing the stripped back cable conductors with a moulded rubber or epoxy "potting" which has been loaded between each strand of the conductor.
This unique feature prevents wicking along the strands of the conductor itself and protects the motor. The motors are dry type squirrel-cage induction design, housed in a water- tight casing.
They conform to insulation classes E or F. In each of these insulation classes all standard pumps can be used in ambient temperatures of up to 40 degrees Celsius.