TRUCK SAFETY TIPS TO IMPROVE TRANSPORT EFFICIENCY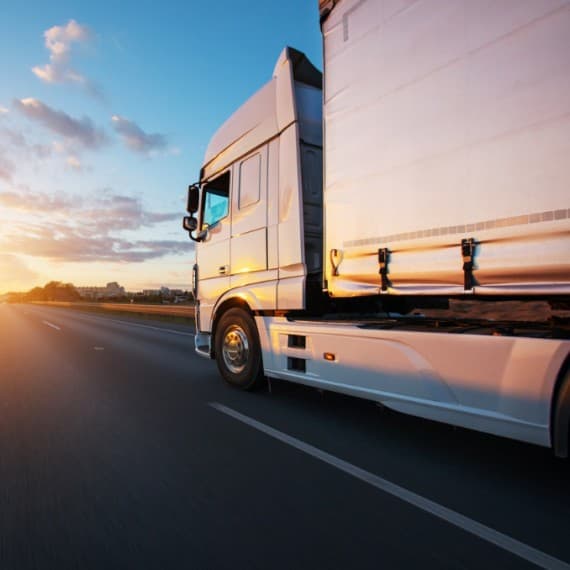 Australia's transport industry is one of the most important sectors of our economy. But for it to operate at its peak, efficiency and truck safety are priorities.
Although fatal truck crashes have reduced in recent times, improving truck safety is still an important goal. Whether you're an everyday road user, heavy vehicle driver or transport company, here's what you can do to boost road safety.
Increase driver safety
Driver safety is a top concern for truck safety and transport productivity.
Product breakthroughs such as air tabs, automation and fuel saving technologies can increase driver safety and truck performance. Air tabs, for example, can minimise driver fatigue, reduce fuel consumption and increase truck stability.
Fleet performance and driver safety can also be improved through truck driving training and fuel saving initiatives.
Practice responsible driving, like slowing down and using cruise control, invest in your truck's aerodynamics and be conscious of traffic conditions to encourage better safety on the roads.
Performance can also be logged using electronic logging devices.
Follow driver fatigue laws
It's well known that truck driving is one of Australia's most dangerous jobs. Long driving hours and industry pressures contribute to the driver fatigue statistics.
Driver behaviour and fatigue should be properly managed to comply with the latest laws in each state. Fatigue management should include work and rest requirements, how to manage work and rest times, electronic work diary records and top safety hazards for the road transport industry. Drivers may also participate in fatigue monitoring trials or risk management training.
To be exempted from any legislation, truck drivers need to apply for a permit or notice. This can be done through The National Heavy Vehicle Regulator (NHVR). However, there are strict approval criteria for such applications.
Take advantage of vehicle telematics
Telematics and real-time data are used to improve safety processes and the efficiency of truck drivers and their vehicles. These data provide drivers and fleet companies with valuable information about the safety of their trucks, including preventive maintenance issues.
It's also effective for programming the best and most efficient routes for drivers to take, which can save time and help reduce driving hours.
Truck safety laws and road transport policies
There are safety laws and transport policies in place to support heavy vehicle road safety in every state.
Truck drivers and transport companies need to keep their fingers on the pulse when it comes to vehicle classes and safety, maximum driving hours, height clearances and limits, driving tired and wearing seatbelts.
Other initiatives in place to assist drivers in abiding by the latest laws include truck stops and rest areas, rollover prevention programmes and bus and truck driver handbooks with the latest road safety requirements for drivers.
Car drivers and pedestrians need to be educated too
It's not only up to truck drivers and the transport industry to be educated, other drivers and pedestrians must also be truck aware.
Truck drivers are less likely to see you and because of their weight and size, heavy vehicles can't stop as quickly as cars. Drivers should avoid merging in front of trucks and make sure the driver can see you before you pull out in front of them as trucks have larger blind spots.
If you're on a bike, avoid lane filtering near trucks, make eye contact so they can see you, don't pass on the inside of the truck to turn and avoid overtaking when they're turning.
Keeping up-to-date with safety shouldn't be challenging. Heavy vehicle drivers, the transport industry and everyday members of the public can all benefit from improving transport efficiency and truck safety.
Jayde Ferguson recommends Bee Jays Canvas – specialised manufacturer of canvas products designed to assist with truck safety. You can catch her on  LinkedIn.