TRUCK PARTS SUPPLIER NETWORK EXPANDS IN REGIONAL VICTORIA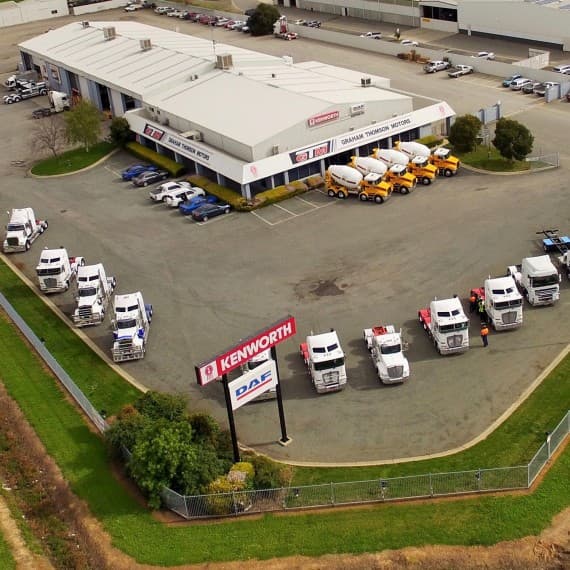 Graham Thomson Motors of Shepparton, part of the Mildura Truck Centre group, has joined the dealer network of Melbourne-based parts supplier and trailer manufacturer MaxiTrans, distributing the group's full range of products in the city and surrounding areas of north-eastern Victoria.
Graham Thomson Motors began as a Paccar franchise dealer in the early 1970s and is now housed in an impressive 5-acre facility on the outskirts of Shepparton, with a total of 12 service bays and a number of dedicated in-house trailer technicians offering full truck and trailer service capability.
In 2011, it was acquired by the Mildura Truck Centre group, which has dealerships in Mildura and Swan Hill, Victoria and Broken Hill, NSW and recently celebrated 65 years of strategic partnership with MaxiTrans.
"We are excited to continue to expand the MTC relationship with MaxiTrans and add Graham Thomson Motors to the MaxiTrans dealer network," says Mildura Truck Centre Dealer Principal Glenn Leake. "The extension of trailer sales to the existing parts, service and truck offering allows us to truly be a one stop shop for our valued customers in the Shepparton region. Giving us the added flexibility to offer an even wider range of transport solutions."
MaxiTrans Group General Manager, Sales and Marketing Andrew McKenzie adds: "This is yet another example of MaxiTrans commitment to providing greater access to our industry leading aftermarket service and support network for our customers nationally. The MTC group have been a strategic partner of MaxiTrans for over 65 years and the addition of GTM into the MaxiTrans dealer network is an exciting opportunity for both parties to grow our relationship.
"This most recent announcement is yet a further demonstration of the importance and value in which MaxiTrans holds its customers. It shows we are ready to invest in providing the products and services required so our customers know they can rely on us and they can continue doing their job of delivering the needs of a nation."
MaxiTrans
03 8368 1100
www.maxitrans.com