Truck Body Builder Uses Low Profile Axle Weigher to Check Mods
18-12-2015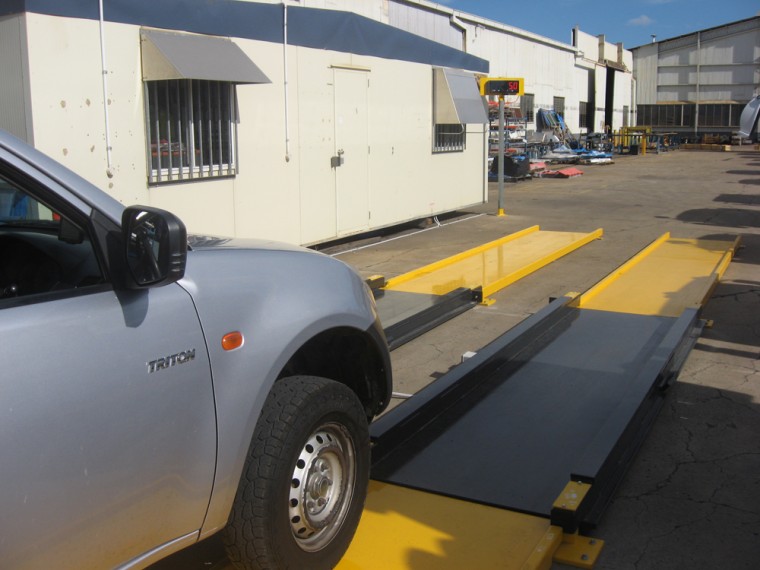 One of AccuWeigh's popular low profile axle weighers, our model LPAX, was recently installed at a truck body building company in Bundaberg, in southern Queensland. The LPAX is an economical alternative to a full length weighbridge and its very low profile (the weighing surface being just 64mm above ground level), compared to other axle weigher designs, means that it can deliver a more than acceptable accuracy for weighing vehicles.
AccuWeigh spent just one day on site installing and commissioning the LPAX. A super-bright red LED remote display was also supplied and installed to enable to vehicle drivers to read the axle weights as they use the axle weigher. The overall weighing capacity of the LPAX is 30 tonne.
This company purchased the LPAX to check that their modifications to the truck bodies had not resulted in axle overloading. Many other companies purchase the LPAX to meet their Chain of Responsibility obligations to eliminate axle overloading prior to transport.
AccuWeigh is a major supplier of vehicle weighing solutions in Australia. Check out our web site for other vehicle weighing solutions at www.accuweigh.com.au/weighbridges.php.