Materials Handling & Equipment
Published 27-02-2020
| Article appears in February 2020 Issue
TRUCK AND TROLLEY COME TOGETHER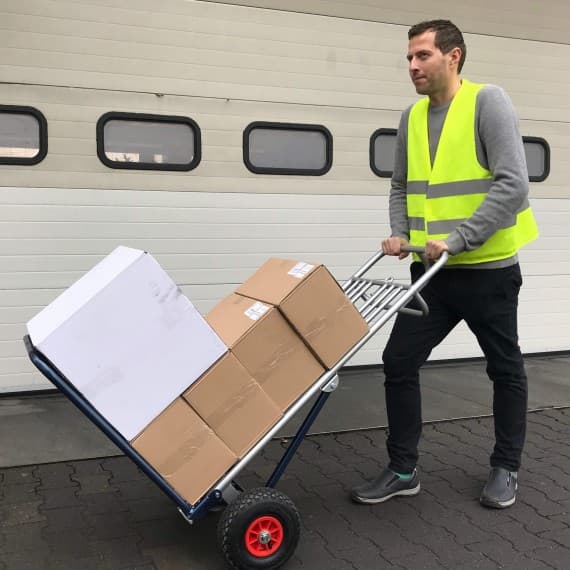 Available exclusively in Australia and New Zealand from Tente Castors & Wheels, the Convert-A-Trolley is a novel rethink on some of the most basic materials handling operations, combining the functions of a hand truck and a platform trolley. What's more, the lightweight unit can be converted between the two roles even while loaded.
The European-made Convert-A-Trolley was originally conceived to overcome unsafe manual handling practices at a well-known global beverages brand.
The result is a patented ergonomic design that is easy to manoeuvre in a busy warehouse or in tight spaces and on variable floor surfaces both indoors and out.
It converts from a hand truck to a platform trolley with a single latch and lever mechanism. And the whole structure folds flat for space-saving storage and transport.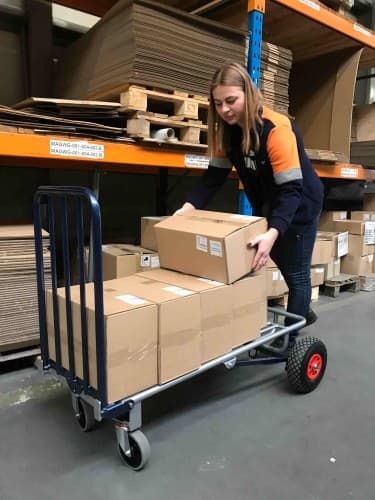 As a result, the Convert-A-Trolley is equally at home in the warehouse and operating from the back of a delivery vehicle.
Ruggedly made from powder-coated steel or stainless steel, the Australian version of the trolley is made using high-quality Tente castors and pneumatic wheels.
Weighing in at just 22kg itself, the Convert-A-Trolley is rated for loads up to 150kg as a hand truck and 350kg as a trolley.
The V2 model is made fully from 304-grade stainless steel (including the wheels and castors), and so is fully specified for use in heavy washdown areas in food and beverage and pharmaceutical facilities.
The Convert-A-Trolley is available now from Tente Castors & Wheels in both powder-coated and stainless steel. Customised versions can be created to special order.
Tente Castors & Wheels
1300 836 831
www.tente.com.au