A Tribute to the Late Adrian Smith of PCA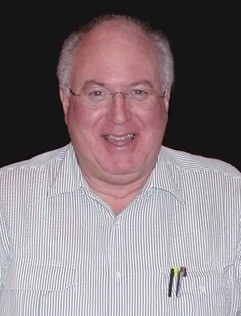 It is with great respect and sorrow that we pay tribute to Adrian Smith, the founder of Plant Control and Automation Pty Ltd (PCA), who sadly passed away earlier this year after a long illness overcame him at the age of 76. Here, Jill Jenkins, who more than ably assisted Adrian with her financial, product knowledge and technical skills for over 35 years, shares with us some of her memories of this great man. 
Adrian Smith, well known in the industrial electronics industry for his innovation in manufacturing automation, at a time when manufacturers packaging lines consisted of a number of simple mechanical aids and a lot of manual handling, was one of the first in the industry to gain a vision for 100% electronic controls long before the PLCs were invented. At this time Phillips had developed Norbit logic – a new range of transistorised Logic elements, specifically aimed at the rugged industrial market.
In 1968, Adrian was the founder of PCA which was the first company in Australia to build completely electronic control systems. These control systems included all the input devices. There were no mechanical limit switches or control relays in those days, so PCA used all proximity and photo electric input transducers. 
In looking at the installation manuals for the equipment, we found they were manufactured in the 1970s. PCA was responsible for the complete design and installation of the electrical side of all the equipment that was a revolutionary innovation for food and beverage, mining and engineering manufacturers.  
Adrian led manufacturers in Australia into the electronic controls age. He had a deep working knowledge of mechanical and electrical engineering. This enabled him to provide innovative expert advice and information to customers who came with a need where he nearly always had a solution.  Adrian built his business over the years with great customer service and reliable professional advice.  He believed that a large proportion of industrial breakdown time could be avoided with the implementation of the, then, very new solid state electronic technology.
After several years' experience in the industrial engineering field, Adrian commenced business at Whiting Street, Artarmon.  After a few years, the premises at Artarmon was outgrown as the control cabinets became bigger.  PCA then moved to a new factory in Hornsby Street, Hornsby. 
Where did Adrian's vision begin?  It all started with him building his first crystal set in Smithton Tasmania in 1958. From the very beginning, Adrian learned to overcome technical difficulties as Smithton had no radio reception.  So, he took a trip to Burnie, Tasmania. 
This was the first of many successful projects that increased in complexity over the years. In 1960 Adrian commenced his apprenticeship in Devonport, later transferring and completing his apprenticeship with Eldridge Electric in Hobart. He continued with Eldridge Electric working on a number of domestic and industrial installations. This is where his industrial experience began.
Adrian started out designing and drawing the circuits for the electrical control systems. These were used for controlling palletising and depalletising installations. Companies such as Tooheys, Coca-Cola, Carlton United, Cascade Brewery, Unilever, Colgate, ACI Glass, Carnation Milk, Rosella, Cottee's and Edgel were among the first companies to have such equipment in Australia.
During this time Adrian also designed and manufactured photo electric cells that sensed the liquid levels in glass containers.  PCA's initial equipment was before the advent of Programmable Logic Controllers (or PLCs), which were industrial digital computers. 
When PLCs took over, Adrian went overseas to trade shows to find the latest electronic sensors that would be used in controlling industrial processes.  Because of the costs of manufacturing components in Australia, he started importing them from overseas.  This included shaft encoders which became a major product line for PCA. He made encoders in Australia but what he could not manufacture, he imported from the three major manufacturing companies in the world.
More recently, when constructing the NorthConnex tunnel the contractors had some difficulties operating the large drilling machines. PCA was approached and came to the rescue.
In 2019 Adrian realised that he needed to retire due to health reasons.  So, he went looking for someone to buy the business. ADM Systems Pty Ltd.  purchased the business and the same products and services are available with offices around Australia today.
Perfection in everything, delivering the best possible product to the customer, doing the job, being honest about limitations and giving the best advice he knew to deliver the best possible outcome were Adrian's greatest professional qualities and achievements. 
Adrian, an innovative, generous, and dedicated man, owned and managed PCA for 50 years - a major achievement for any businessperson. 
Scott Filby, publisher at Industry Update, was honoured to one of the attendees at Adrian's funeral in Wahroonga earlier in the year.
Today, we salute Adrian Smith for his foresight, engineering excellence, and strong focus on service, which has ensured PCA's ongoing success during its 53 years of trading. 
May he rest in peace.