TREOTHAM INTRODUCES SOCAPEX CONNECTORS FOR STAGE LIGHTING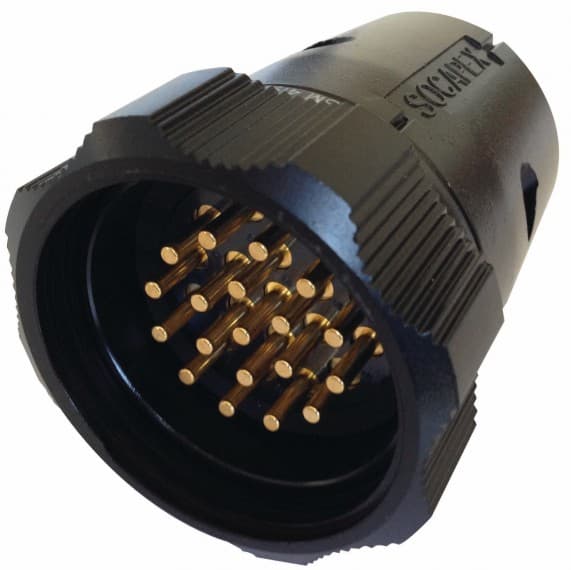 The Amphenol Socapex SL61 Connector is a robust and reliable 19 pins connector. It is the worldwide standard for stage lighting and offers a high strength-weight ratio.
The Socapex connector is a standard cable type for stage lighting and is used for conducting dimmed power from a dimmer to stage lighting instruments, and can occasionally power other equipment. It is used in film, television and stage lighting to terminate the multi-cable.
The 19 pins connector is UL recognised, and is supplied with solder or crimp gold plated contacts up to 25A.
The closed entry female contacts and SLG version with 7 first mate last break ground contacts provide electrical safety. The connector has a reinforced locking ring, and can be operated up to 600 Volts and in temperatures of -40C to +85C.
ROHS versions are available with black coating (non conductive) and nickel plating (conductive).
The split backshell ensures simple maintenance and wiring, while the metallic monopiece backshell provides an IP67 waterproof sealing for outdoor applications.
Treotham Automation
02 9907 1788