TREOTHAM TO DISTRIBUTE NUOVA PRESS SAFETY SYSTEMS
28-11-2015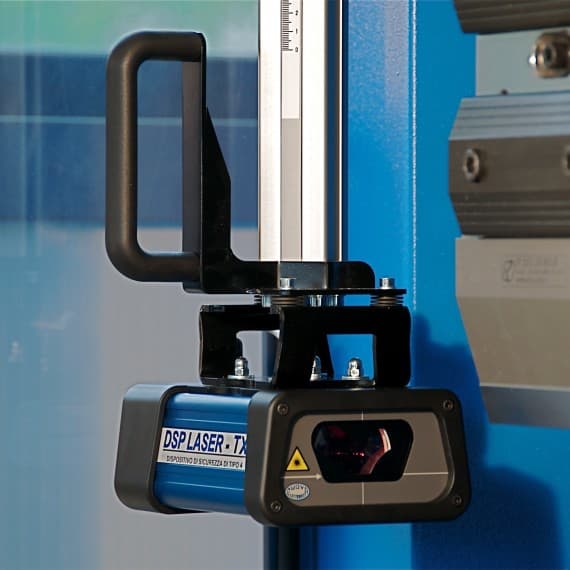 Treotham Automation now supplies press-brake safety systems from Nuova Elettronica.
With over 30 years experience, Nuova Elettronica is one of the biggest names in their industry, and can guarantee the safety of the press-brake operator.
The DSP laser is a reliable type 4 safety device for press-brake machines.
It protects the press-brake operator from the danger of crushing that can accidently occur between the moving part of the machine and the fixed one.
When an object enters the protection zone it is detected immediately, causing the interruption of the mobile part motion.
The DSP laser is easy to install and is very economic. It can adapt to most press-brakes and it allows various possible configurations. 
It fulfils safety category SIL3, Ple,Cat 4 of AS 4024.1-2014 machinery safety standard and safety regulations EN61496-1/2 e EN12622.
Nuova Elettronica uses cutting-edge technology compared to traditional systems that are now obsolete.
The DSP laser safety device replaces the DFS laser beam as it functions better and is easier to use.
Treotham Automation Pty Ltd
Ph: 02 9907 1788