TRENCHLESS TECHNOLOGY ADVANCES GLOBALLY DURING 2016
02-02-2017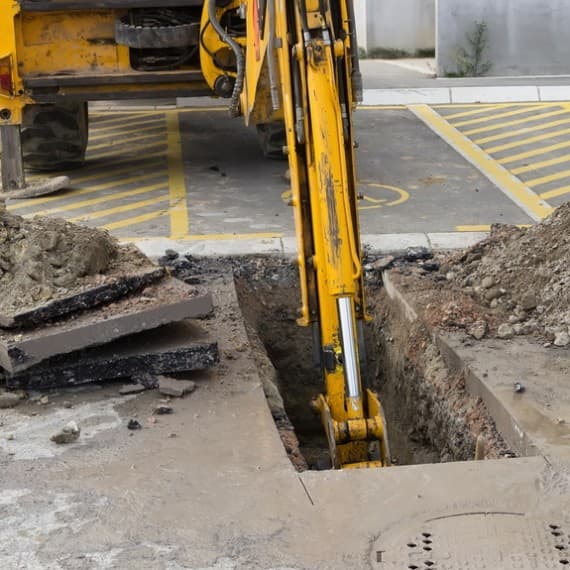 Trenchless technology galloped forward during 2016, as advances in technology and techniques gave engineering firms more scope and more potential. Jayde Ferguson looks at four of the most exciting developments of last year.
Diagnostic enhancements
One of the prize winners from the No-Dig Poland event held back in April 2016 was PipeHawk, which scooped an Innovative Device award for its e-Safe machine. The e-Safe machine represents an exciting new development in the field of trenchless technology, as engineers and product designers seek to harness the power of diagnostic technology and deploy it within their projects.
Until recently, potentially hazardous materials such as PVC, HDPE, and asbestos posed huge problems to trenchless engineering teams and repeatedly proved incredibly difficult to detect. New devices launched in 2016 will effectively combat this, providing easy-to-use and highly effective diagnostic technology that will enable trenchless crews to go about their work in safety.
Bigger and better drill shots
Keyhole techniques are fine for dealing with maintenance tasks close to the surface, but what about further underground? The year saw more and more instances of drill shots; a technique designed to take trenchless engineering deep below ground.
But it wasn't just an increase in prevalence that we witnessed; the drill shots themselves became bigger and more impressive. For example, during April DM Civil's trenchless technology monster effort performed a 174m shot with a tolerance of 200mm, through sections of limestone with a hardness estimated at 60MPa. Expect to see more lengthy shots like these in the near future as the technology continues to advance.
Steps forward in CIPP
The cured-in-place pipe – or CIPP – was revolutionary when it was first developed by Eric Wood back in 1971, as it enabled effective pipeline rehabilitation without the need for costly excavation or other engineering work. But now we are seeing another breakthrough in the field of CIPP, as the global manufacturing powerhouse of China gets on board.
The Monte Vista Group has entered into a partnership with Beijing Pro-liner Pipetech, the owner of the largest and most technologically advanced facility of its type in the East Asian nation. The result is expected to be the most impressive UV CIPP liner ever seen on the market. The enhanced strength and accelerated curing capabilities of these new liners promise to advance the field even further in the coming 12 months.
Keyhole innovation
Finding solutions to problems in tight spaces has always been a key element of successful trenchless engineering. This is particularly true in communities that have developed rapidly, but are still relying on their original infrastructure in order to function. Recent breakthroughs in keyhole technology have seen the industry boom significantly.
In the City of Lethbridge in the Canadian province of Alberta, this conundrum has caused development teams numerous problems over the years. A settlement on the site was first incorporated in 1890, and to this day the city continues to use a sewage system that was installed only 14 years later in 1904. This aged infrastructure tucked away beneath the city, coupled with the fact that Lethbridge is a green city with lots of trees, makes maintenance an issue.
However, trenchless engineering teams in the city are developing precise methods to fight this problem and keep the 515km of sewers in good working order. Creating an access point – either through a drilled hole or via an existing aperture – the teams are able to chemically treat the sewers and eliminate the problems caused by tree roots.
Expect this kind of keyhole innovation to be rolled out across the hundreds of cities worldwide which share this problem.
Jayde Ferguson writes for DM Civil Contractors based in Perth, WA, providing reputable, tailored and sustainable civil engineering solutions with recognised civil engineers.