Treating water can be a real money saver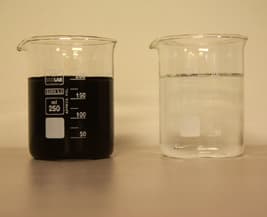 In today's age, saving water and money is of paramount importance.
With droughts, declining municipal treatment capacity and now an uncertain global economic climate, the impact that water has on the bottom line is vital (not to mention social and environmental responsibility).
Whether it's recycling water from washing trucks or rinsing vegetables, or treating trade waste to eliminate disposal fees, treating water can equal saving money.
To achieve this, the installation cost must be reasonable and the quality must be suitable to a businesses requirements.
Combined Separation Systems (CSS), an Australian leader in wastewater treatment systems recognise this.
CSS has developed a range of high quality small to medium sized treatment systems (0.5 to 36kL/hour) to cater for most water recycling and industrial applications.
To ensure the system is cost effective, CSS provides a pre-sale opportunity to conduct a trial on site using a scaled pilot plant, the Trial-A-Unit.
This means you can make a risk free decision before investing your precious capital.
The latest offering from the CSS R&D laboratory is a system that removes particles of any kind, including colloidal clay and all bacteria.
Contact Combined Separation Systems for more information or visit their website.
Combined Separation Systems