TRAVELLING AT THE SPEED OF SOUND SOON POSSIBLE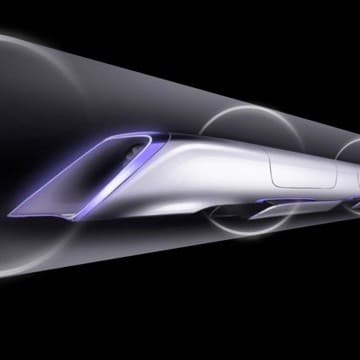 Engineers in California from Hyperloop Transport Technologies are to build an eight-kilometre "hyperloop" system that will be able to propel passengers through an airless tube at the speed of sound, with the bullet train reaching speeds of 1223 km/per hour.
The system will work by a vacuum-sealed tube with magnetic levitation to create a close to frictionless train.
The new system will be managed by Hyperloop's Operating officer Bibop Gabriele Gresta, and told delegates at the Transport to the Future Event in London, that the system will be powered by renewable energy and will be able to generate extra solar, wind and kinetic power to help with the energy consumption.
"It will consume less electricity than we produce. We can resell electricity," Gresta said.
"In this model it will allow us to recoup the entire investment in six to eight years depending on where you build it."
Hyperloop has applied for permission to build the track from the state authorities, and hoping that construction can start as soon as next month.
If testing is successful then the company will be building permanent pods that can be used to transport time sensitive products, such as organs.
It will also have the capacity to carry about 3,400 passengers.
The testing on the system has been limited to 257km/per hour with passengers on board, but empty carriages will be tested at up to 1255km/per hour.
The project is estimated to cost about $150 Million U.S. Hyperloop has secured investments from private entrepreneurs and employees are being paid through stock options in the company
Swiss company Oerlikon will be producing the vacuum pumps.