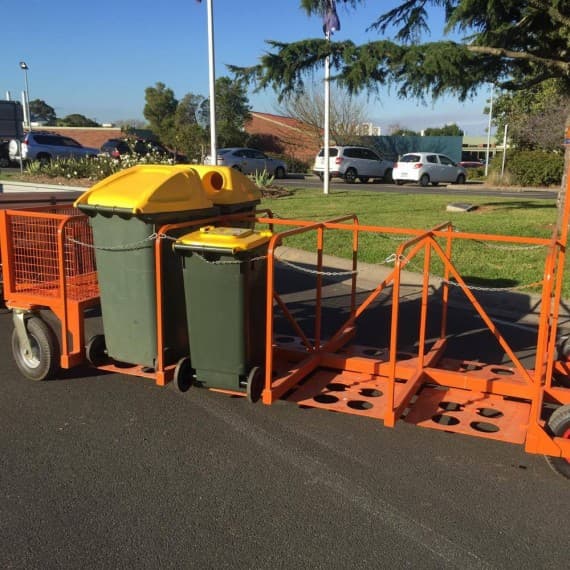 Warequip is a company that focuses on innovation and design, and has long prided itself on its ability to meet the needs of its clients.
One of their most popular items, Sulo Bin Trailers, provide a strong example of their design capabilities, oriented towards customer satisfaction and quality of use.
Sulo Bins are large, coming in 120L, 240L, and ultimately 660L sizes. The trailers are compatible with the full range of sizes, and can also securely accommodate large office furniture for transport.
The trailers are available in 2, 3, 4, 6, and 8 bin sizing, allowing for the full range of customer needs.
Each trailer can be fitted with either a flat deck, or a tilt deck with side loading. The tilt option features a hinged, tilted floor that allows the user to move heavier bins without strain.
The trailers are built ready for road registration, and there is a smaller pedestrian push trolley available.
Alongside their accessibility, they can be fitted with a range of accessories such as strobe lights with an independent battery pack that provides a strobe to function while disconnected from a vehicle, and indicators if you want to register it as a light trailer.
Warequip also provides a range of speciality tow vehicles, available from Polaris, Taylor Dunn and Yamaha Industrial Vehicles, all of which can be equipped with a range of accessories to fit all trailers and vehicles.
Warequip's inclusion of a wide range of customisation options and intuitive features highlights their focus on meeting the various needs of their client, and ensures customer satisfaction.
Warequip
www.warequip.com.au
1800 337 711