TRANSPONDER CODED SAFETY SWITCH IS FIT FOR ATEX APPLICATIONS
17-05-2017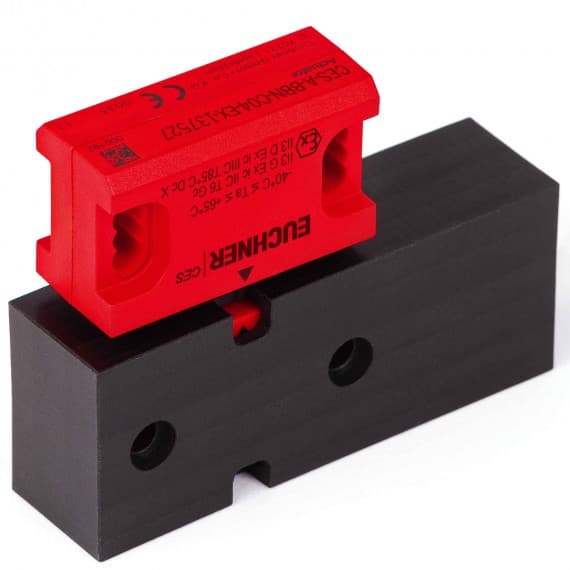 The ATEX Directive and its corresponding standards place special requirements on any equipment that might form an ignition hazard in potentially explosive atmospheres. CES-C04-AP/AR transponder coded safety switches from Euchner can now be used in potentially explosive atmospheres in zones 2 (gases) and 22 (dust).
The ATEX-compliant version of the CES-C04 comes in a specially developed plastic housing guard to effectively protect the safety switch against the effects of possible impacts, thereby meeting the requirements of the directive.
For explosion protection, the compact safety switches are available as interlocking devices without guard locking or with monitored guard locking for the safety of personnel. The status LED indicators of the CES-C04 are easily visible through windows in the housing guard. Installed CES-C04 devices in the field can be retrofitted at any time.
Treotham Automation
02 9907 1788
www.treotham.com.au