TRAMP OIL SEPARATOR CLEANS UP MACHINE TOOL COOLANT
30-05-2017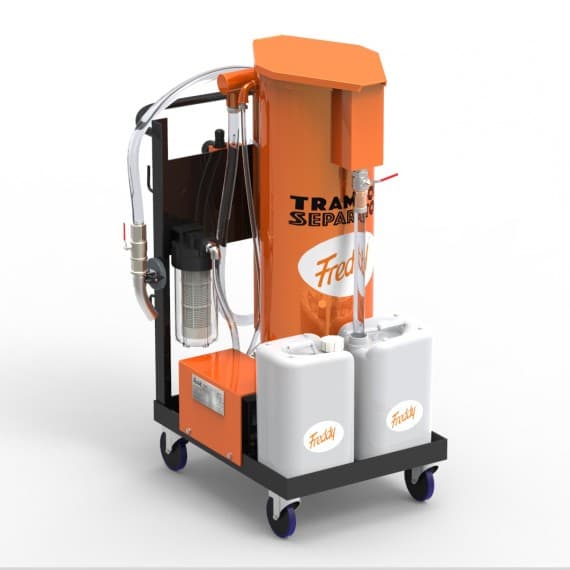 Tramp oil contamination in machine tool coolant systems can cause a number of problems ranging from creating odour and smoke that make life unpleasant for operators to affecting the quality of the finished product. Contamination also reduces the working life of the coolant and can quickly undermine any effort to keep a clean workshop and maintain an optimum working environment.
Enter the Freddy tramp oil separator, available from Dimac Tooling. This is a mobile device that can be used throughout a factory. It runs continuously, and so does not interfere with production. The tramp oil is siphoned into the supplied collection bottle allowing the cleaned coolant to be returned.
The machine can remove tramp oils from coolants in a variety of applications. An extensive range of filters and floats are available.
The unit has a standard 70L tank capacity and is finished in oil- and acid-resistant powder-coated paint for maximum durability. Both electric and air operated models are available. Both types come with a full set of tools and hoses, and an optional UV coolant decontaminator is available to inhibit bacterial growth.
Dimac also distributes the popular Freddy vacuum and recycling cleaner that removes swarf, oil and other particulates from the coolant and then returns the filtered coolant for re-use. Benefits include lower operating costs and extended life of the coolant.
Dimac Tooling
03 9771 6121
www.dimac.com.au