TRAINING SYSTEM INTRODUCES SAFE AUTOMATION TECHNOLOGY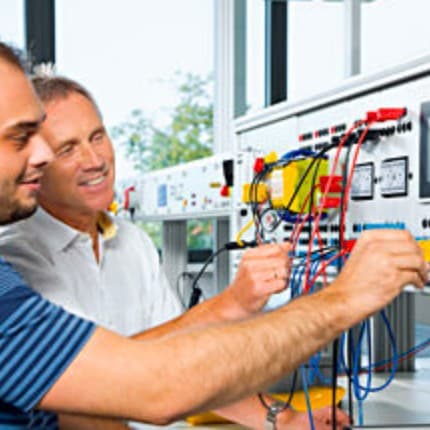 Pilz has developed a modular training system to help both educational institutions and companies to deliver practical training in the field of safe automation technology.
The Pilz Education Systems range comprises nine different control panels that can be combined to create a complete scenario. They cover the sensor technology, control, operation and maintenance sectors, and include a board that simulates a real plant.
All simulations of the safety and automation functions of a plant or machinery are highly realistic thanks to the use of "genuine" industrial components.
The modules can be used straight away and combined in different ways without any further installation work. The documentation is presented in such a way that the exercises can all be completed by self-study, without instruction.
The system is suitable for multiple levels of expertise. For example, apprentices can learn the practical basis of safe automation, executing their own projects and solving tasks based on predefined sample exercises.
Because the level of difficulty can be varied, a trainer could for example use the basic sensor and relay modules to explain the basics of machinery safety with no need for any programming knowledge. Then, by introducing modules with more complex controllers students can be taught how to compile more complex safety circuits.
At the top end of the system, the "conveyor belt actuator technology" control panel offers maximum practicality because it represents a complete machine and its safety and automation functions.
Pilz Australia Safe Automation
03 9560 0621
www.pilz.com/en-AU