TRAINING SYSTEM COVERS PRINCIPLES AND THEORIES OF HYDRAULICS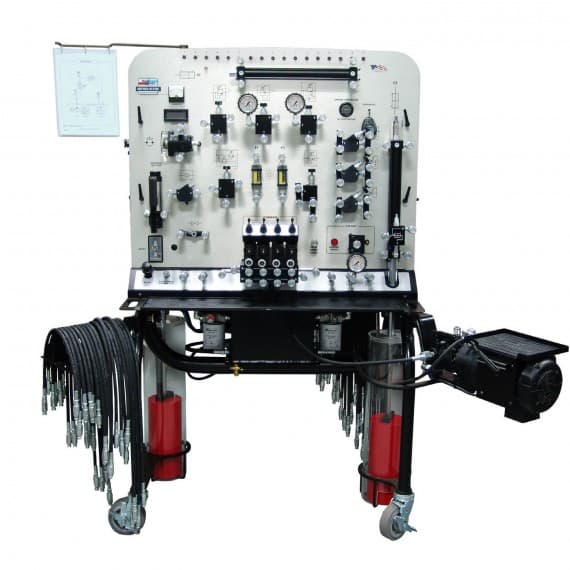 Billed as the best hydraulic training system in the world, the Fluid Power Training Institute MF102-H-TSE is available now from Bestech Australia.
The MF102-H hydraulic training system was designed by renowned hydraulics instructor Rory McLaren, and comes with everything required to help students understand the principles and theories of hydraulics.
Students can learn about fixed displacement pump circuits, pressure-compensated pump circuits, and load-sensing circuits all from one training system. It incorporates six directional control valves, three parallel industrial type devices, one series industrial type, one cylindrical spool-centred mobile type, and one motor spool-centred mobile type.
The whole system is housed in a compact package measuring just 76 x 122 x 196cm, and so can be wheeled through a standard doorway.
The MF102-H-TSE is the only hydraulic training system to use the same safety lockout system used in industry. The Safe-T-Bleed system de-energises and air-bleeds the whole hydraulic system and components.
Bestech Australia
03 9540 5100
www.bestech.com.au