TRAINING UP FOR A SHIPBUILDING BOOM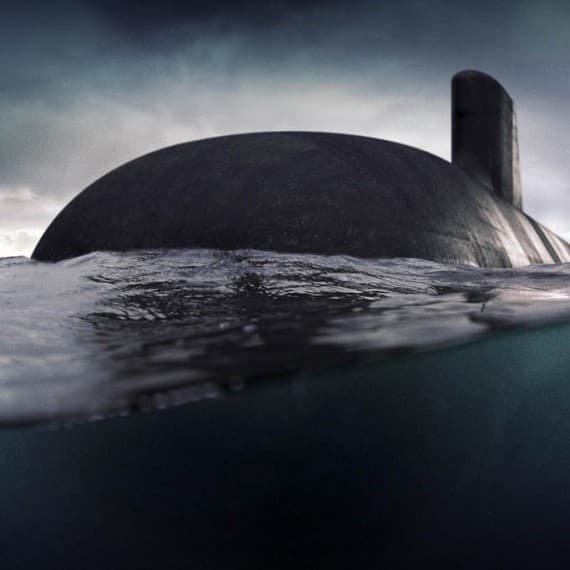 Preparing the defence industry's future workforce for the biggest series of naval projects in Australia's history has universities and training providers working together to match the skill supply with the predicted demand.
South Australia's three public universities have partnered with TAFE SA and peak industry body the Defence Teaming Centre to help deliver a defence-ready, and especially maritime-ready, workforce with skills in engineering, information and computer technology, and a range of trades.
The new Defence Industry Education and Skills Consortium will work closely with multinational, national and local defence companies to ensure Australian jobs are at the forefront in defence projects worth $195 billion over the next 20 years. This includes the Australian Government's $89 billion investment in naval ships and submarines, the bulk of which are expected to be built at Techport Australia in Adelaide.
The University of South Australia last week announced a partnership with University College London to jointly run three Masters programs. As part of the collaboration, UCL Naval Architecture Professor Paul Wrobel recently visited Adelaide to discuss bringing modules from the British course to be taught at UniSA.
UniSA this month also announced it is partnering with Saab Australia to open a defence technologies institute in Adelaide to provide a key education and research pipeline for highly skilled systems engineers.
The move comes at a time when the defence industry, particularly shipbuilding, is facing a "Valley of Death" as the Air Warfare Destroyer project (AWD) nears completion while the next wave of construction work including the Offshore Patrol Vessels (OPVs), Future Frigates and DCNS submarine projects are still in planning stages.
University of South Australia Division of Information, Engineering and the Environment Pro Vice-Chancellor Professor Simon Beecham said now was an ideal time to be ramping up defence training pathways as it can take up to six years for students to progress from new undergraduates to being workforce ready.
He said many study pathways into defence careers started with general engineering or IT degrees before specialising in Military Systems Integration, Project Management in Complex Defence Systems or Naval Architecture at the post graduate level.
"It's a very attractive career opportunity particularly in South Australia where the investments in defence are going to be over the next 30 years – it's not a five or 10-year project," Prof Beecham said.
"What we will have is through the UCL partnership and the SAAB relationship is very specialised defence-related modules and programs that good engineering and IT graduates can go into and hone their defence skills.
"Both of them are good examples of how our partnerships can lead to enriched experiences for the students – rather than being artificial academic exercises, they are real defence problems that are happening now."
Earlier this year the Federal Government announced it would invest $25 million in a maritime technical college to be headquartered in Adelaide.
However, Flinders University Dean of Computer Science, Engineering and Mathematics Professor John Roddick said the bulk of the defence jobs would come in less specialised fields.
"You only need a few specialist people to design the boats themselves – a lot of the other work is done by mechanical engineers, electrical engineers and people who are trade qualified," Prof Roddick said.
"Importantly though, what we've established through the consortium is a mechanism for making sure that all graduates that come out of engineering and other disciplines understand what it is to work in the defence industry."
Mechanical Engineering students at Flinders can take a shipbuilding subject as part of their general degree to help prepare them for work in the industry.
Prof Roddick said the university also trained engineers to have an understanding of practical skills such as welding so they could work more effectively with tradespeople.
"What we're trying to do is develop an awareness in our graduates that enables them to consider the defence industry as a destination for their skills," he said.