TRAINING FREE FOR ALL?
21-06-2018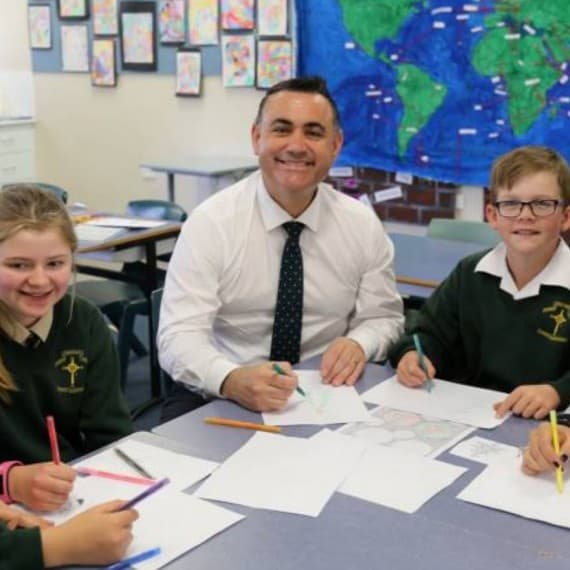 NSW Skills Minister John Barilaro
The NSW Government's announcement of the scrapping of TAFE fees for up to 100,000 apprentices in the recent state budget has been praised as a reasonable response to the state's looming trades skills shortages.
The move follows similar measures announced in the May budget by the Victorian Government, while Queensland has been subsidising TAFE courses in specific strategic subjects for some years.
The NSW scheme, which begins on 1st July, will see new apprentice students save as much as $2000 in tuition fees. And, unlike other states, there is no restriction on the subject of the apprenticeship.
Announcing the measures, NSW Skills Minister John Barilaro said: "We will make it open right across the board to vocational training providers, TAFE NSW and make sure that we get more tradies into the field. Whether you want to be a carpenter, pastry cook or hairdresser, if it's an apprenticeship in NSW you'll be eligible for fee free."
In comparison, the Victorian scheme, which will begin on 1st January 2019, will be limited to 30 specific TAFE courses and 18 pre-apprenticeship courses.
In NSW the scheme has been met with praise. According to Ai Group NSW Head, Mark Goodsell: "The economy in NSW and across the country is crying out for technical skills delivered by apprenticeships, traineeships and other vocational education and training (VET) paths. The infrastructure project pipeline alone has many great opportunities."
He went on to say: "We hope this fee incentive gets broader national take-up and that it is extended to higher or Industry 4.0 Higher Apprenticeships."
One group that cannot argue with the move is the Federal Opposition. In his reply to the Federal Budget, Bill Shorton flagged a plan to plan to tackle skills shortages by scrapping upfront fees for 100,000 TAFE students and modernising TAFE facilities – a policy that drew fulsome praise from several quarters, including Master Builders Australia.