Tradies National Health Month: time to focus on workplace health
17-07-2014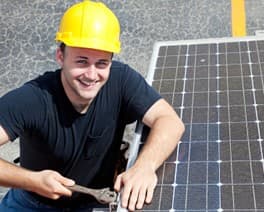 The Australian Physiotherapy Association (APA) is calling on tradies to take care of their health and to better manage their work, life and safety habits as part of Tradies National Health Month in August.
Tradies have among the highest number of injuries, musculoskeletal conditions and other health and safety risks of any profession.
Nearly one in every five serious workplace-related injuries involves a tradie. Within the manufacturing industry, there was an average of 60 claims each day from employees who required one or more weeks' off work because of work-related injury or disease between 2007-12.
APA National President Marcus Dripps said the association started Tradies National Health Month to raise awareness among tradies that they shouldn't ignore their health in the workplace.
"Many tradie jobs are physically demanding but this doesn't need to be done by ignoring pain, Dripps said. "Despite the majority of tradies relying on their musculoskeletal health to do their jobs, many continue to ignore aches, pains and body stress – which often means an early retirement, or worse, living with a disability and debilitation." Musculoskeletal health is a major issue in Australia estimated to cost $20.9 billion in direct health and lost productivity costs.
"Tradies are among the highest at risk so it is imperative early intervention and treatments such as physiotherapy become the norm among this group," said Mr Dripps.
During August, the APA and Steel Blue will promote health and safety tips for tradies as physiotherapists visit construction sites around the country.
Tradies and trade companies are encouraged to register and be involved in this important initiative.
For more information visit: www.tradieshealth.com.au