TRACEME NOW OFFERS LOW BUDGET, LONG RANGE TRACEABILITY
11-12-2015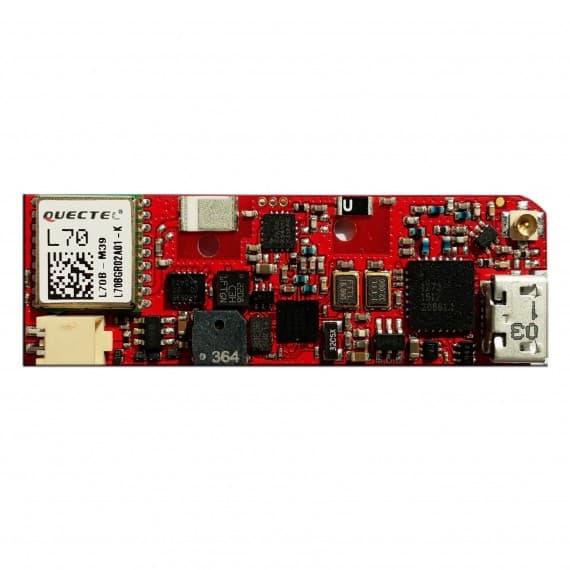 KCS BV, based in Dordrecht, Netherlands, has extended its successful TraceME product line with a low-budget track-and trace module based on LoRa™ technology.
The TM-900/N1C1 module is the latest development and low-budget range variant of the TraceME GPS track-and-trace product line. Targeted for tracking and tracing a variety of objects, even livestock, and for personal use.
The full version module is equipped with different technologies for traceability (e.g. GPS/Glonass, LoRa, Bluetooth LE, ANT/ANT+ and proprietary RF), which can all be combined dependent of the application. Compared to traditional track-and-trace modules, the TM-900/N1C1 is not equipped with GPRS/SMS, therefore eliminating the traditional national telecom operational costs.
The combined LoRa and 2.4GHz. RF technology offers tracing of the module over a wide area up to 15-20km.
The rough tracing from 20km down to 300m is done by LoRa, while the short-range tracing is done by the proprietary RF technique, which offers excellent indoor and outdoor tracing with an accuracy up to 1.5m.
Multiple on-board sensors (temperature, humidity and acceleration) and buzzer, LED's, I/O-functionality and pushbutton enable the integration into a variety of custom specific (M2M) applications (e.g. Internet of Things and smart wearable electronics).
With a minimal size of 49.6 x 15 mm, weighing 3.4g, a battery lifespan of more than 10 years and solar powered functionality the module offers endless OEM integration possibilities. Optional the module can be ordered in a robust lightweight keyfob housing.
Visit www.trace.me for more information.