TOYOTA SELLS SIX-MILLIONTH VEHICLE IN AUSTRALIA
02-03-2015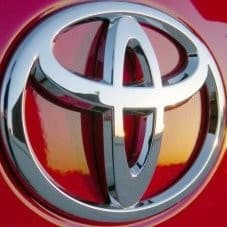 Toyota has begun 2015 on a high with the recent sale of its six-millionth vehicle in Australia.
According to company figures, Australians have bought 3.46 million Toyota passenger cars, more than 1.7 million light-commercial vehicles and 830,000 SUVs.
The company estimates that more than 3.7 million or approximately 62 per cent of these vehicles are still registered with many more vehicles in active service on rural properties.
Placed nose-to-tail, the six million vehicles would cover a return trip from the southern tip of Tasmania to the northern-most part of Alaska – a distance of more than 27,000km – using today's 4.62m Corolla sedan as an average
Toyota executive director sales and marketing Tony Cramb said the company's success made it doubly determined to develop even better vehicles and services for customers.
"Toyota deeply appreciates that so many Australians have put their faith in our company, our vehicles and our dealer network," Mr Cramb said.
"We want every Toyota customer and prospect to know that we value them and that we don't take our market-leading position for granted," he said.
Toyota vehicles were first sold in Australia in the late 1950s and it took almost a quarter of a century to reach a cumulative total of one million sales, a milestone achieved in 1983.
By contrast, the latest one million sales were posted in less than five years between March 2010 and January this year.
Toyota has been the best-selling new-car brand in Australia for 18 years, including the past 12 in a row, and has sold more than 200,000 new vehicles a year on 10 occasions.
Toyota announced last year it will cease production of its vehicles in Australia from 2017, with an estimated 2,500 jobs to go.