TOYOTA KAIZEN LEADER TO CONDUCT LEAN TRAINING MASTER CLASSES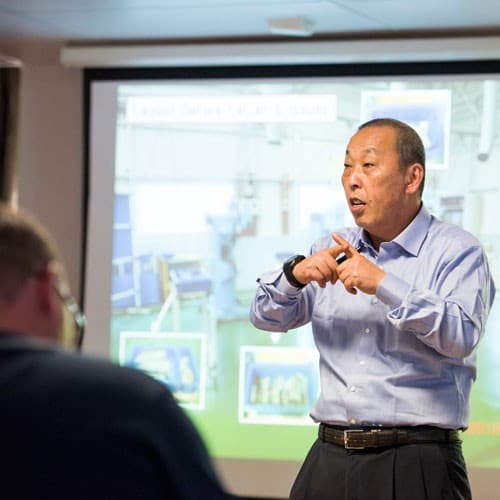 Australian manufacturing companies interesting in implementing lean processes within their operations have an opportunity this month to learn from one of the world's leading lean practitioners.
Akinori Hyodo, a retired Toyota factory manager, will be visiting Perth, Melbourne and Brisbane to run a series of two-day lean training master classes for senior managers from Australian industry.
Hyodo Sensei has a 40-year career as a lean management leader and factory manager with Toyota Japan.
He currently heads a Toyota Group lean training facility providing lean training courses for companies in Toyota's supply chain, and hosts the kaizen training component of the Shinka Management Lean Japan Tour.
Hyodo Sensei will share his knowledge on how to implement and sustain a lean culture within an organisation, with a focus on improving productivity, quality and safety.
The course is targeted to business owners and senior management, regardless of experience with lean manufacturing.
The training program is funded by the federal government's Entrepreneurs' Infrastructure Program, with no fee to participants.
The master classes are targeted to senior managers interested in fostering a lean culture within their organisation.
Participants will learn first-hand about how process improvement is sustained within Japanese industry, and more importantly, how to implement these practices within their operations.
The course is being hosted by lean training firm Shinka Management.
Site visits and analysis sessions will be included as part of each course, including Jason Windows (Perth), Qantas (Melbourne) and a medical instruments manufacturer (Brisbane).
Participation is open to 40 participants for each course.
For further details and to register your interest in participating visit: kaizen training.