TOYOTA JOBS ARE HARD TO REPLACE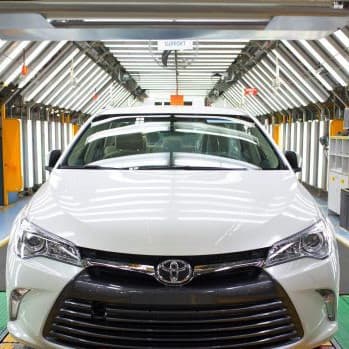 Manufacturing has fared better than many other industries, but it has still suffered from heavy causualisation and retraining issues. Now, with the loss of 6000 more auto jobs, another wave of manufacturing workers faces a difficult choice: retrain, or retire? 
Many employees have worked with Toyota for decades, and the loss of their jobs as the Altona manufacturing plant closes is a big blow to their livelihood. 
"A lot of people are sad today," he said Matthew Kinson, Toyota employee.
"A lot haven't had a job interview in 20 years. Reality has kicked in today, that's for sure."
Three years have passed since auto giant Toyota made the closure of its Altona production plant official. It was the last car-making factory in Victoria. Upon closing, 2600 Toyota employees are out of work, with an additional 3000 supply-chain jobs at risk. 
It has been reported that almost half of the workforce being laid off are still unsure about their future work prospects, despite millions of dollars being funneled into automotive giants to help relocate and retrain their ex-employees. 
Australian Workers Uunion national vehicle division secretary Dave Smith said many Ford workers made redundant 12 months ago are yet to land full-time permanent work.
"Despite the efforts (of Ford) to help people and upskill them to make sure they are ready for new employment, unfortunately that hasn't happened," he said.
"At the moment, 50 per cent made redundant last October are yet to find full-time permanent jobs."
At least seven components manufacturers have recently closed, or are set to close in coming weeks, as a result of the Toyota shutdown, union officials said. Many others have downsized.