TOYOTA CUSTOMISES LOCAL PRESENCE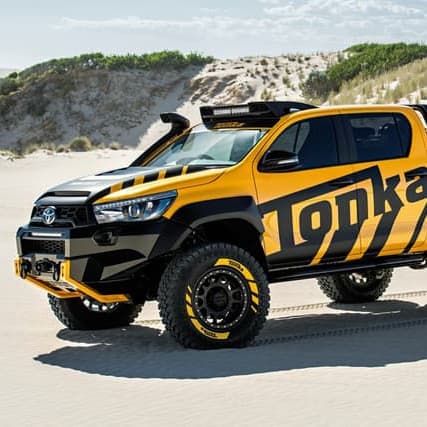 Toyota may have ceased manufacturing in Australia last year, but it has recognised the value in maintaining a local presence, keeping an active local design and styling presence that is Australian-owned. 
The local design division was set up in 2000s as Toyota Style Australia, working on the design of the locally-manufactured Camry and Aurion.
It now goes under the name of Product Design, and works on local, regional and global projects. Despite not having the local support of a manufacturing facility, the company employs 35 people and is still producing Australian-tailored designs.
Product Design is owned by Toyota Australia, not the global parent Toyota Motor Corporation, unlike the design subsidiaries of other auto manufacturers in Australia. 
In April, Product Design's most significant project since the V6 Aurion will be launched; the Toyota HiLux Rugged, Rugged X, and the HiLux Rogue.
Rod Ferguson, the general manager of Toyota Australia product planning and development, said the HiLux program was proof TAPD was being integrated into the global Toyota design family rather than being treated as an orphan.
"We have demonstrated to our parent in Japan we can design remotely, even on a production level project," he said.
"We can do sketch programs and they can be done around the world, but to do a production level project that's when the remoteness of the location really tests you out."
"We have done this one (HiLux) and we have a couple more underway, so we are trying to get around that traditional thing that engineering and manufacturing have to be right next to each other."
The Ruggeds are Australian-only models, while the Rogue is co-developed with Toyota Thailand and will be sold in various regions globally.
Product Design projects that have previously gained public attention include the HiLux Tonka, Toyota 86 Shooting Brake and HiLux TRD Sports concepts.
The design office has the ability to produce prototypes, production programs, full show cars and accessories. It can 3D print and works with clay, composites and advanced materials.
TAPD General Manager Peter Elliott said international awareness of the small Australian operation began to develop about five years as it did more work in the region, developing limited-editions for markets including Thailand, India, Indonesia and Malaysia.
It is now being asked to contribute ideas at a global level.