Toyota closure 'another wake-up call' for consumers
31-08-2010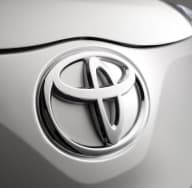 Toyota's announcement that it will cease manufacturing cars in Australia by 2017 is another critical reminder that Australians must think about the consequences of their buying decisions before they make them, according to the Australian Made Campaign.
"The exodus of the Australian automotive industry will result in massive transformation and job displacement across our manufacturing and support industries, said Australian Made Chief Executive, Ian Harrison.
"The loss will impact generations to come across the entire community."
An estimated 2500 manufacturing workers will lose their jobs at Toyota's Altona plant – and up to 40,000 jobs in associated industries are also under threat.
The parts industry alone employs 18,000 people in Victoria and 6000 in South Australia.
Toyota's decision marks the end of an era of car manufacturing in Australia.
In less than 12 months, all three of Australia's car manufacturers – Ford, Holden and now Toyota – have pulled the pin on the local industry.
The decision is a massive blow for the economies of Victoria and South Australia.
And Mr Harrison says the automotive industry is not the only industry under pressure in Australia.
Companies across other sectors are also making daily decisions about where to invest their future operations.
Mr Harrison says that there is an urgent role for all Australians moving forward.
Consumers should think more about the consequences of buying imported products when there are great Australian alternatives available.
"When all is said and done, it comes back to the consumers – be they individuals, businesses or government – as to where and how they spend their money, Mr Harrison said.
"Every dollar spent on locally made and grown products will have a direct impact on the livelihoods of our manufacturers, food processors and growers, and on the standard of living of the wider community.
"Toyota's decision is yet another wake-up call, but we are getting dangerously late," Mr Harrison said.
The Australian Made Campaign is the not-for-profit organisation that administers the green-and-gold Australian Made, Australian Grown logo, Australia's registered certification trademark for genuine Australian products and produce.
Consumers seeking locally made and grown products should look for the Australian Made, Australian Grown kangaroo logo when shopping, or visit the online product directory at www.australianmade.com.au.