TOYOTA AIMS FOR NEARLY GASOLINE FREE BY 2050
19-10-2015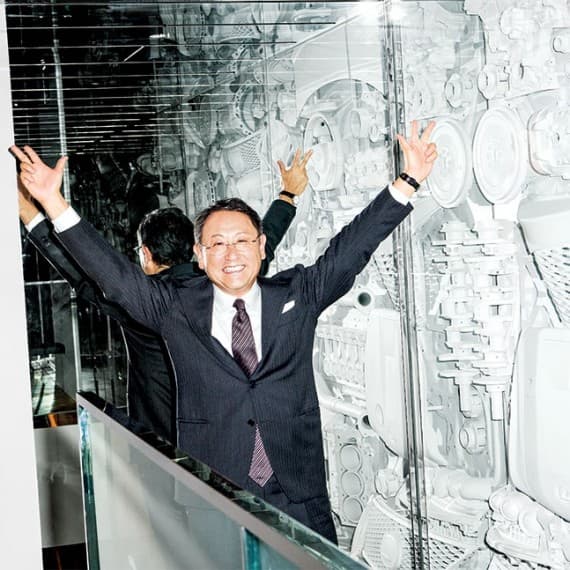 With the new wave of environmentally sustainable technology rolling out, Toyota has aimed to massively reduce the amount of gasoline vehicles by 2050, and increasing hybrids and fuel cell vehicles.
Toyota, under ambitious environmental targets, the company plans to reduce its average emission by 90 percent by 2050, promising to involve governments, affiliate companies and other "stakeholders".
This new commitment comes after the scandal at Volkswagen, after admitting it cheated on diesel emission tests on millions of car.
The annual sales of the fuel cell vehicles are aimed to reach more than 30,000 by 2020, 10 times the projected figure for 2017.
The fuel cell run on hydrogen and produce zero emission, with Toyota's Mirai full cell going on sale last year, receiving 1,500 orders for the Mirai in Japan.
Annual sales are expected to reach 1.5 million and by 2020 the expectation is to sell around 15 million hybrids.
"You may think 35 years is a long time," Senior Managing Officer Kiyotaka Ise told reporters. "But for an automaker to envision all combustion engines as gone is pretty extraordinary."
Ise has acknowledged that some gasoline engine cars would remain in less developed markets, but only in small numbers.
Toyota officials insisted on the inevitability of their overall vision, stressing that global warming and environmental destruction issues have ushered the move towards a hydrogen-based society.
"The internal combustion engine is developing and metamorphosing into hybrids," he said. "Toyota has been working on this technology for a long time. When officials speak out like this, it means they are 120 percent confident this is their scenario."
Along with these aims, Toyota has also promised to reduce the carbon emissions produced during the manufacturing process.
Toyota also added that it would develop technology that uses hydrogen, with wind power at its Tahara plant by 2020.
Toyota Chairman Takeshi Uchiyamada, known as the "father of the Prius," said the company was taking the environment seriously because it has always tried to contribute to a better society.
"We have the same principles since our founding," he said, showing on stage a photo of Sakichi Toyoda, the Toyota founder's father, who invented a textile loom in 1891. "That is Toyota's DNA.