TOUGH, SMART SHELVING AND CABINETS FROM ACTISAFE
10-10-2014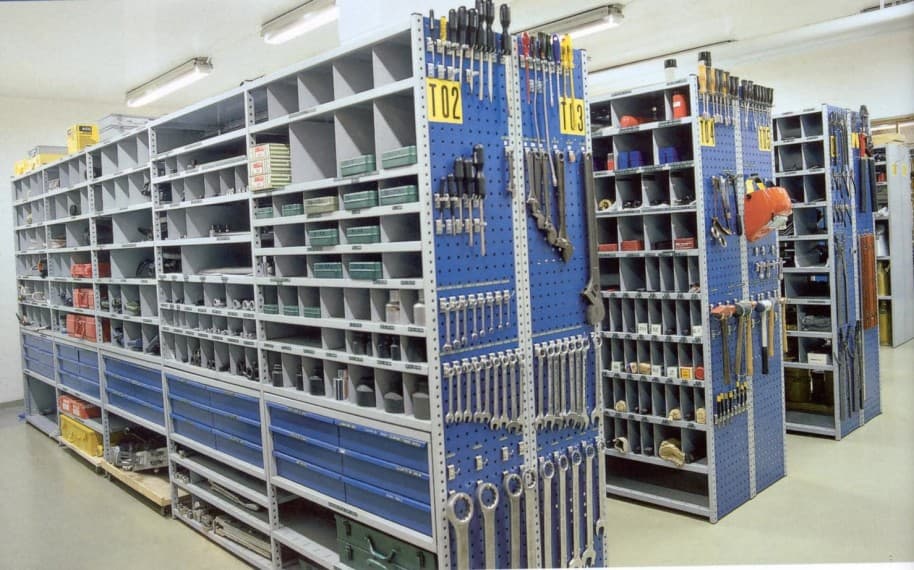 Australian workplace ergonomics specialist Actisafe has released a range of shelves and cabinets for a wide variety of industry applications.
Known as Actistor, the product range is made to world-class industrial standards.
It is strong as well as aesthetically pleasing, to provide a neat, clean look in the workplace.
The Actistor product system can be easily modified and embodies a large selection of components to configure just about every size and arrangement required.
Each shelf and cabinet is built around a basic part. Added to this can be extension parts, doors, screens, and other accessories to form a well functioning total solution.
It is simply a matter of selecting the parts to suit individual needs and creating the solution that fits the purpose and the space.
By installing a perforated panel with hooks to the end of each shelf, it affords extra space to hold tools, keys or other items that are frequently used.
A ready-assembled cabinet is easy to move to the most convenient location as the system provides adjustable glides underneath the cabinet. This also makes it easy to adjust the cabinet so that it stands straight on uneven surfaces.
On larger units, an appropriate configuration made to the base of a unit allows it to be lifted and moved easily and safely using a forklift truck or hand pallet jack.
Through appropriate storage in this equipment, life and condition of tools and components can be significantly improved as they will be protected from dust and dirt and locked in the cabinet.
The new range is ideal for engineering and manufacturing companies, the defence sector, electronics and electrical, auto industry as well as the general processing and assembly sectors.
The Actistor product range includes an equipment cabinet, which protects computer goods from dust – even in the most demanding conditions.
Drawers can be fitted with a variety of interior combinations to suit the tools stored within.
Actisafe
Ph: 1300 852 397