TOUGH CONTROL CABLES ARE EASY TO STRIP
08-05-2018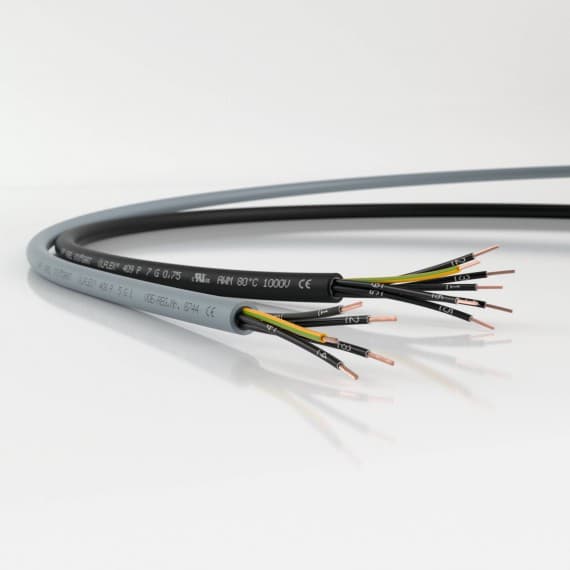 The latest additions to the Ölflex range of power and control cables from Lapp Australia come with an outer sheath made from polyurethane to provide additional protection in industrial environments. The outer sheath is both abrasion and notch resistant as well as having outstanding oil resistance.
The Ölflex 408 P and Ölflex 409 P control cables are manufactured with an interstitial filler layer based on a special PVC. The outer sheath is inseparably connected to this filler layer.
Thanks to the optimised mechanical tear behaviour of this interstitial filler, when stripping the cable the cutting depth can be reduced, thereby helping to protect the core insulation. As a result, the act of cutting and removing the sleeve, whether mechanically or manually, is significantly simpler and safer.
This special cable design can considerably reduce damage to the core insulation and subsequent processing capability as a result of improperly stripped cable sections. The design also reduces material waste while saving both time and money.
The cable design and advantages of Ölflex 408 P and Ölflex 409 P have been tested and certified by the German VDE testing institute as well as by Underwriters Laboratories. To ensure the highest quality standards, the cables are also subject to regular factory surveillance.
Lapp Australia
1800 931 559
www.lappaustralia.com.au