TOUGH, ACCURATE SPRAY HEAD FOR GIANT CLEANING JOBS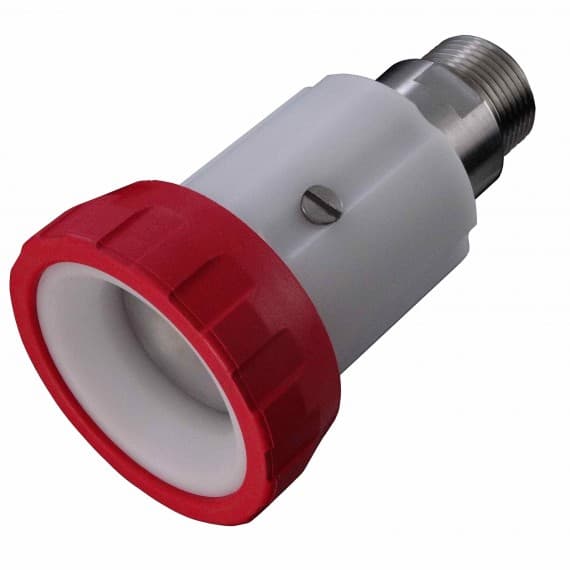 Some cleaning jobs need a lot of water, so to improve efficiency and reduce cleaning times, a high-flow spray device is needed. The new Giant High Flow Spray Head, just arrived in Australia and distributed exclusively by Tecpro, can deliver 200L/min at 2bar and up to 370L/min at 7bar.
Designed in Europe, it is made from a combination of AISI 304 stainless steel and polyoxymethylene (also known as POM or Acetal) with an EPDM rubber grip. It is tough and hardwearing, yet can deliver a highly accurate spray without effort. Simply twist the head to set a targeted spray to remove or unclog stubborn material or twist further to achieve a 60° conical spray. It weighs 726g, which is fairly light-weight for such a powerful spray head, and is chemical resistant. It can handle brackish water and water temperatures up to 40°C with ease. It is ideal for applications such as dairies and stables, sheep and cattle sale yards, abattoirs, truck washing, mining and marine.
Tecpro is Australia's leading provider of industrial-quality wash-down guns, heavy-duty hose nozzles, stainless steel hose reels and spray nozzles. Its large range is backed by a team of experts to provide customers with the information they need to make the right selection for their situation.
Tecpro Australia
02 9634 3370
www.tecpro.com.au