TOSHIBA LAUNCHES NEW TRANSISTOR ARRAYS
10-08-2016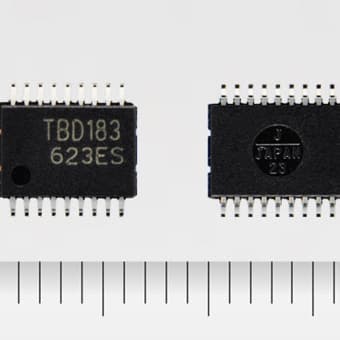 Toshiba has announced the start of sample shipments of "TBD62183AFNG" and "TBD62183AFWG", a series of new-generation transistor arrays with DMOS FET type sink output specialized for applications, including photocoupler control, LED lighting, relay drive and level shifters.
The new products achieve high-voltage drive with input rating of 30V and output rating of 50V, suited for level shifters and for directly controlling photocouplers, LEDs, and relays by high-voltage control signals.
An 8ch sink type output is incorporated into the small surface-mounting packages (SSOP18 and SOL18), enabling space-saving control of multiple circuits.
By adopting DMOS FET type output, the new products eliminate the need for a base current for the input pin, achieving operation with a low input current, 0.1mA (max)[3], and low power consumption.
They also have output characteristics similar to the Vce (sat) property of a Darlington Bipolar transistor, making them suitable to replace in-line bipolar transistors in Toshiba's TD62083A series.
Applications for these devices include amusement machines (pachinko and slot machines), home appliances (air conditioners and refrigerators), industrial equipment (vending machines, ATM and other banking terminals, office automation equipment, factory automation equipment.)
Mass production is scheduled to start in the end of September 2016.