TORQUE LIMITER PROTECTS AND RE-ENGAGES AUTOMATICALLY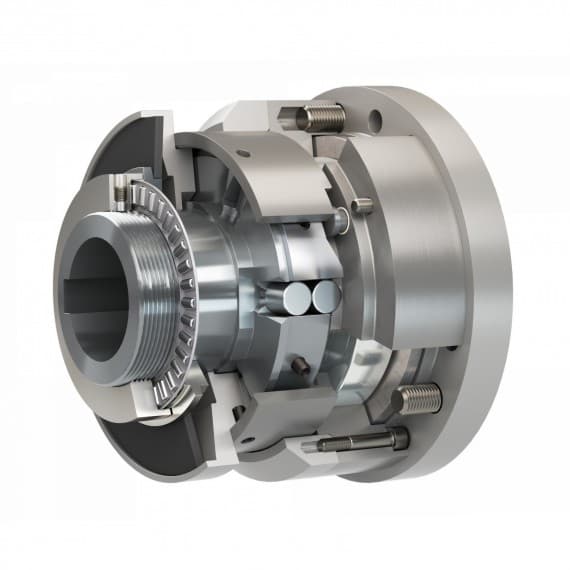 New from Transmission Australia, the EAS-reverse is a novel disengaging torque limiter claimed to offer the perfect package for overload protection for drives that are hard to access. Manufactured by mayr power transmission, the EAS-reverse allows the drive to be re-engaged using slow backwards rotation.
The torque limiter is ideal for use in heavy mechanical engineering in rough ambient conditions, where drives are routinely encapsulated, which makes them hard to access.
Thanks to the re-engagement function, the EAS-reverse torque limiter enables all operational parameters to be automated using the drive alone. Should overload conditions occur, the torque limiter's patented disengagement mechanism separates the input from the output. And once the overload has passed, it re-engages automatically with no need for external pneumatics or hydraulics.
The EAS-reverse can be integrated into a solid housing with standard IEC or NEMA dimensions, providing full protection against dust and water spray and resistance to adverse ambient conditions. Three initial units are available covering a torque range from 80-2500Nm, and a fourth model will shortly be available extending this range to 5000Nm and bore diameters up to 100mm.
 
Transmission Australia
03 9755 4444
www.transaus.com.au