TOP QUALITY EFCO PRODUCTS NOW AVAILABLE IN AUSTRALIA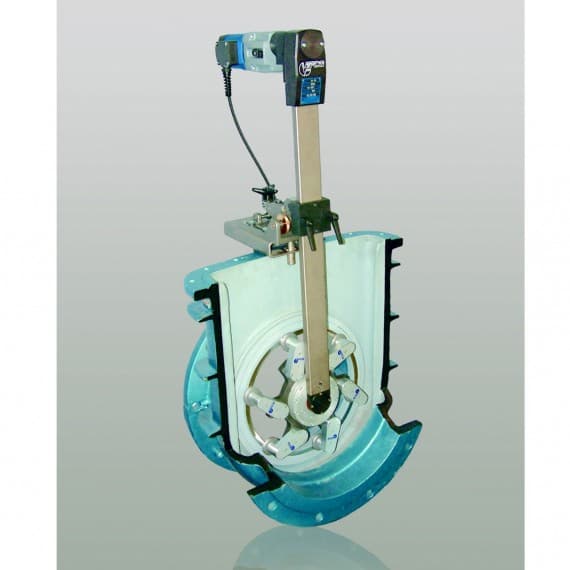 Since 1978 Germany's EFCO has been a leading manufacturer of portable and stationary valve repair and testing equipment.
Preventative maintenance is a cost effective way of increasing the safety of your installations.
Faults or failures can be extremely costly, not to mention potential damage to the environmental and high clean-up costs, which can damage your company's image and reputation.
With targeted use of EFCO technology, you achieve not just a high level of safety, but also save significant amounts of time and money in the long term, and make an additional contribution to environmental protection – without additional costs.
Flat sealing faces guarantee perfect valve seals. If this area is damaged, the repair is quick and uncomplicated with EFCO grinding and lapping machines which can be used on site. And with portable technology it is not necessary to remove the valve from the plant.
This helps to contributes to an effective reduction in maintenance costs and the costs of outages.
The EFCO product range includes:
•       Portable machines for grinding and lapping of sealing faces in valves, valve disks, flanges etc. with models covering a size range of DN 8 – 1600 mm
·       Stationary grinding and lapping machines for machining sealing faces in gate valves, safety valves, non-return valves, wedges, etc.
•       Surface grinding and lapping machines
•       Valve test benches / Safety Valve Testing in Pipelines / Tank Testing / High-Pressure Generation / Test Documentation / Optional Accessories
•       Consumables and much more
EFCO products are now available Australia wide through CNC Machinery Sales Australia.
CNC Machinery Sales Australia
Ph: 1300 262 622