TOP PROTECTION WITH SCHMERSAL MULTI FUNCTION SAFETY RELAY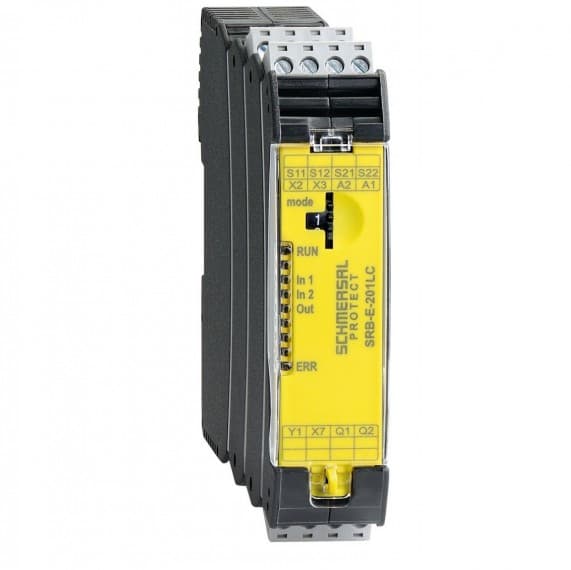 Control Logic, a leading supplier of industrial, electrical and automation products, now offers the latest addition of Schmersal safety controllers, the PROTECT SRB-E series.
The range offers multifunctional, configurable safety protection for your machines.
Each module in the SRB-E series can be adjusted to any one of up to 11 pre-set configurations to suit multiple applications.  
Configuration settings include reset selection, activating or deactivating cross-wire monitoring, two hand control and monitored contact configuration all via a rotary dial on the front. Once configured, the dials are secured under a plastic cover to prevent the possibility of tampering.
With a reduced number of versions and a clear overview of the relevant functions make it considerably easier for a machine manufacturer to select a module to suit any particular application.
All safety sensors, light curtains and electromechanical safety equipment can be utilised with the new range.
The safety relay modules of the PROTECT SRB-E series can be used in applications up to Category 4 with AS4024.1, PLe in accordance with ISO 13849 and SIL 3 in accordance to IEC 61508.
Control Logic
Ph: 1800 557 705