TOP MOUNTED COOLING UNITS PROMISE ZERO CONDENSATION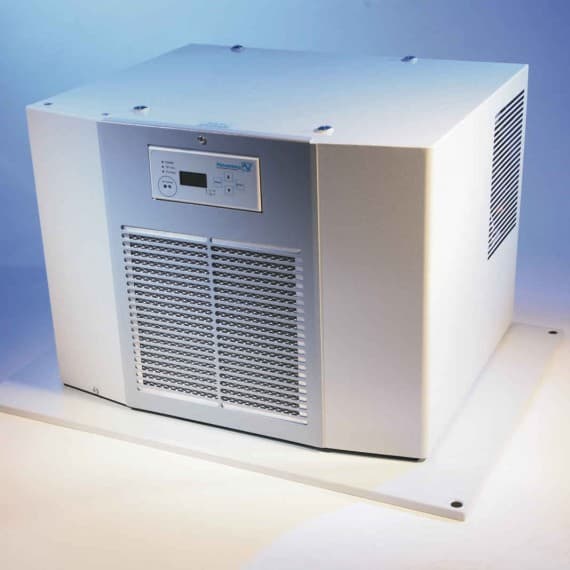 Now available via Control Logic, the Pfannenberg DTT 6000 series of cooling units by are 100% condensation safe, and feature very slim designs for space-saving top mounted installation on control cabinets.
Thanks to innovative condensation management design, the repositioning of cooling circuits prevents condensation from forming in the cabinet where the cooling unit meets the enclosure. A widened airflow in the evaporator stops the formation of condensate buildup, with specially engineered return air channels that increase the speed of air leaving the cooling unit to ensure cool air is effectively distributed moisture-free within the enclosure.
Pfannenberg's patented management system means greater efficiency, with up to 40% greater heat rejection, durable and reliable components and fast and easy maintenance with a removable cover.
A micro-channel condenser design allows for an air path that clogs less and is significantly easier to clean during general maintenance. An optional tool-free quick-release filter-mat mounting frame reduces maintenance costs as well as extending the life of the unit.
The DTT6000 range is available at a special price until the 16th December 2019 through Control Logic.
Control Logic
1800 557 705
www.controllogic.com.au