Top export award for Cook Medical
31-08-2010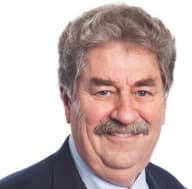 Cook Medical Australia, a globally successful medical device manufacturing company, has won the Premier of Queensland's Health and Biotechnology Award. 


Now in its 24th year, the Queensland Export Awards publicly recognise the success and achievements of Queensland's top exporters and their vital role to Australia's economy. Queensland Treasurer Tim Nicholls presented the Health and Biotechnology Award to Cook Medical Australia's Vice President and Managing Director Barry Thomas at the Export Awards gala dinner held at the Royal International Convention Centre last week.
"2013 has been a transformative year and we are delighted that our continued success and commitment to innovation and developing the medical technology of the future has been acknowledged by the presentation of this award, said Mr Thomas.
"Cook Medical's commitment to improving patient outcomes is always our top priority; the products that we manufacture serve the needs of patients, physicians and hospitals around the world. This is a mantra that this Company has followed since it was founded in 1963. Cook Medical is a company driven by innovation with dedicated research and development and clinical teams working on products that improve patient's lives."
Cook Medical Australia, based at Brisbane's Eight Mile Plains, develops and commercialises minimally-invasive medical devices that enhance patient care and clinical outcomes. The organisation has played a pioneering role in IVF treatments including use of the Company's devices in the first ever human IVF fertilisation process in Australia and second in the world.
"Our R&D team in Australia continues to develop the next generation of endovascular grafts in Cook Medical Australia's world-class research facility in Queensland, said Mr Thomas. "We have re-invested in local research and development and our headcount in the APAC region has grown by more than 25 percent in the past three years, which in turn has made a significant contribution to the Queensland community.
"We would not have won this award without the dedication of the Cook Medical team. Each employee is responsible for making our business a success. I am looking forward to the next 12 months as we strive to reach our future goals."
Cook Medical Australia was established in 1979 and now employs more than 500 people. The company achieved export sales of goods and services of $72.6 million, with 88 percent of its Australian Made products being exported.