Top awards for Dematic Real Time Logistics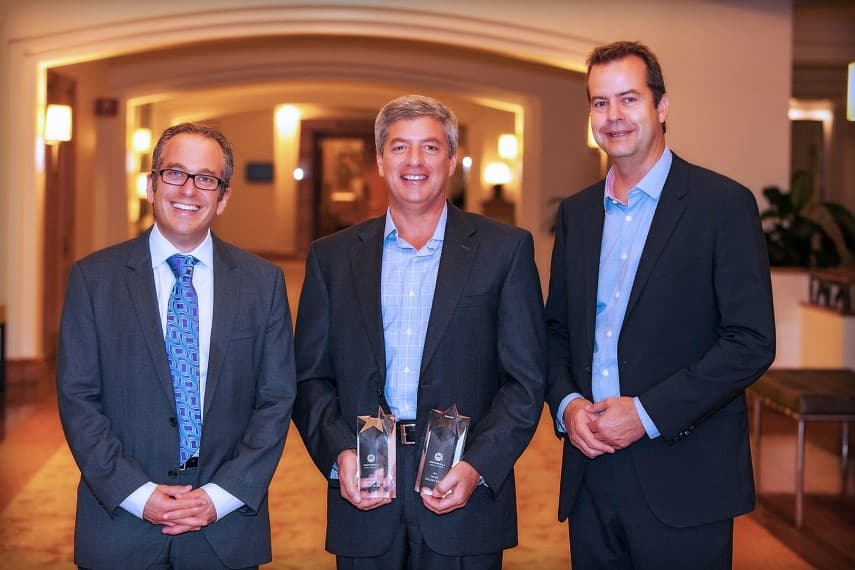 Dematic Real Time Logistics was a double winner at the recent Motorola Solutions 2014 Australia and New Zealand Channel Partner Conference on the Gold Coast.
The company won the mobile computing leader's Partner Excellence Award 2013 and its 2013 Australasian Mobility Partner of the Year Award.
The Real Time Logistics division's extensive supply chain applications expertise across Motorola's traditional enterprise products, as well as the Psion range of mobile computing solutions, were key factors in winning the Partner Excellence Award 2013.
Dematic's global IT systems integration experience and service presence were significant factors in Dematic winning a major contract for a leading Australian FMCG retailer, which has successfully commenced operations locally and plans on expanding overseas.
The Australasian Mobility Partner of the Year Award 2013 recognised Dematic's commitment to embracing Motorola's dual operating system strategy and the lengths to which Dematic had gone to understand the best fit for purpose on a case-by-case basis.
In a major project for a large national retailer, Dematic assisted the customer to navigate a generational business process review, helping it to evaluate consumer direction and both operating systems versus enterprise, by highlighting the enhanced user experience of an Android device, while differentiating Motorola's security features and rugged hardware to make the choice easy. This was followed up with flawless delivery and implementation of support services.
Over the past decade, Dematic Real Time Logistics has integrated tens of thousands of wireless mobile computers across hundreds of sites throughout Asia Pacific.
Dematic also operates the largest, vendor-independent 24/7 real time logistics service network in Australasia.
Key services include:
• Voice-directed computers and Voice over IP (VoIP)
• Hand held, wearable and vehicle-mount wireless mobile data computers and RF terminals
• Scanners and other data collection technologies including RFID systems
• Real time locating systems (RTLS)
• Barcode and RFID printers and peripherals
• Wireless networks (WLANs/WWANs)
• Systems integration
• Custom and proprietary software
• 24/7 service and support.
Dematic Pty Limited
Ph: 02 9486 5555
www.realtimelogistics.com.au