TOP AWARD FOR SA REFRIGERATION COMPANY
07-11-2015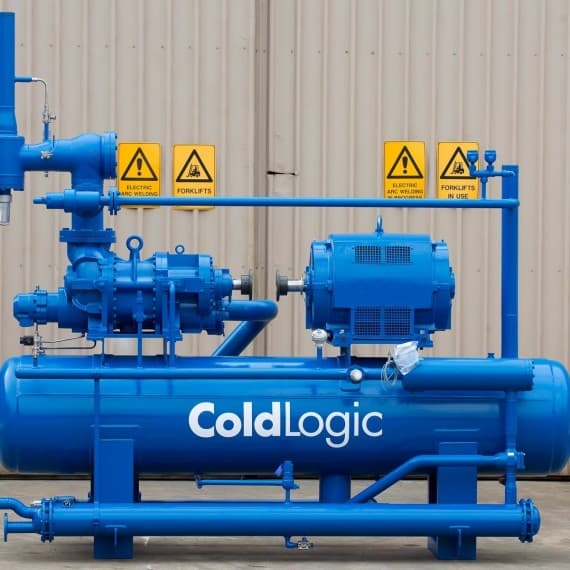 Refrigeration supplier and service provider Cold Logic has been recognised as the Wine Industry Suppliers Australia (WISA) 2015 Supplier of the Year.
The WISA award, Cold Logic's first, is testament to the company's 30-year history of outstanding service to the wine industry and track record of innovation, commitment to customer service and client engagement.
Cold Logic Partner, Mr Eddie Lane, said the national award was an outstanding achievement for the company.
"We are proud to be recognised for our contribution and long association with the Australian wine industry," he said.
"During this time we have helped to chill approximately 655 million cases of wine and have been on call for more than 270,000 hours over 30 vintages.
"Typically, a winery's refrigeration system makes up more than 60% of its total energy usage. Cold Logic is passionate about the key role it plays in helping wineries to reduce their energy costs and remain competitive in the face of increasing national and international competition."
Cold Logic has worked on various winery expansions, upgrades and new plants across Australia, manufacturing and supplying state-of-the-art refrigeration facilities.
"We have a wealth of national experience in the food and beverage industry and are thankful for the opportunity to work with some of the biggest brands," Mr Lane said.
The WISA panel of judges commented on recent projects for Cold Logic's major clients, Pernod Ricard Winemakers, Petaluma, Vinpac, Wirra Wirra Vineyards, Margaret River Vintners and Peter Lehmann Wines.
Held at the Adelaide Festival Centre, WISA's Supplier of the Year award aims to recognise excellence in manufacturing and supply within the Australian Wine Industry. The award acknowledges companies that seek to provide world-class technical and practical support to wine producers at all levels.
Founded in 1984, Cold Logic employs 52 staff across offices in Adelaide and Melbourne but operates nationally.
Recent growth has seen the company employ five additional staff in the manufacturing and fabrication department.
The company specialises in the manufacture and supply of industrial refrigeration solutions to the beverage, food processing and cold storage industries throughout Australia.