Top award for Dematic Real Time Logistics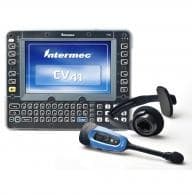 Dematic, a global leader in logistics and material handling, has been awarded the Intermec Synergy Partner of the Year Award at Intermec's APAC Partner conference in Hanoi.
Dematic Real Time Logistics received the honour for synergies it was able to offer to the material handling industry in rolling out Voice and RF projects throughout Asia Pacific.
Following the acquisition of Vocollect by Intermec, Dematic has partnered with both brands to offer a range of solutions from wireless LAN, voice, and mobile computing through to printers. 
Nishan Wijemanne, Dematic's Sales Manager for Real Time Logistics, accepted the award.
"Receiving the 2013 Intermec Synergy Partner of the Year Award shows the benefits that working with a partner like Dematic can provide, Mr Wijemanne said. 
"Being able to work with a single integrator like Dematic who has the expertise and technical capability, hand-in-hand with significant service and support infrastructure, is a real plus for the many organisations juggling disparate logistics IT needs, often across multiple sites.  Through this approach, Dematic offers a single point of accountability that is unmatched in the industry."
Dematic's Real Time Logistics group is Australasia's leading integrator of mobile computing and IT solutions for supply chain applications. 
Services include:
Wireless Network Design, Installation & Support
Vocollect voice systems
Mobility solutions
RFID, Vision & POD systems 
Systems Integration 
24/7 service & support
Dematic Pty Limited
Ph: 02 9486 5555