TOP 5 THINGS TO SEE AT CeMAT AUSTRALIA 2015
01-05-2015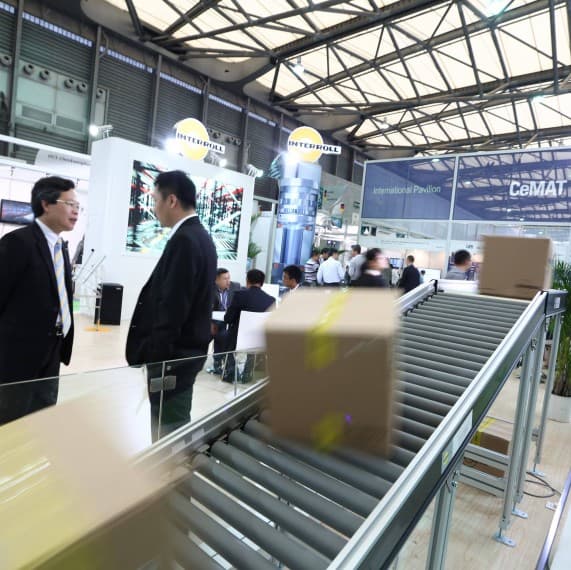 The inaugural CeMAT AUSTRALIA 2015, the global intralogistics and materials handling event, opens in Sydney tomorrow.
The three-day exhibition, with conference, workshops and site tours provides solutions to improve all elements of the supply chain.
Here's a list of the top 5 things not to be missed at CeMAT AUSTRALIA:
1. See the industry's best on the show floor

With five specialist exhibition zones including Store & Load, Move & Lift and Logistics IT; the 100+ exhibitors will showcase a huge range of products and services, some of which have never before been seen in Australia. Highlight exhibitors include Adaptalift Hyster, SeaBox International, Knapp and Dematic.
2. Learn from those who've already implemented game-changing solutions

There are sessions and workshops that offer real world solutions to improve processes, including gathering a solid business case for automation, with speakers from Australia Post, Linfox, NICTA, Coles Australia, Foodstuffs NZ and Speedshield Technologies.
3. Latest products that will set industry trends next year

There will be over 33 product launches and demonstrations at CeMAT including the Albany RR3000 ISO which is set to revolutionise the rigid high-performance door market; the Combilift Walkie Reach which is the only pedestrian reach stacker able to work in an aisle width of 2000mm pallet to pallet; and Hyundai's latest 9-series electric and diesel forklifts.
4. Product demonstrations

Adaptalift Hyster will be demonstrating their state of the art fleet management and safety system, ForkTrack so attendees at CeMAT will be able to interact with the system to see how it can improve safety and provide greater fleet visibility.
ZiPline Conveyors will be showcasing the Belted Zero Pressure DC Conveyor that provides zero pressure accumulation of products. The model will show how easy it is to convey small cartons due to the small transition gaps between the belted zones.
The new and innovative Tennant T17 battery-powered ride on scrubber is designed to tackle the harshest of environments whilst reducing the cost to clean, the scrubber will be showing attendees its power, with the largest battery capacity in its class.
5. Win a trip to CeMAT Hannover

CeMAT AUSTRALIA is offering all confirmed visitors who attend, the chance to win a trip to CeMAT Hannover including accommodation, airfare and event pass valued up to $10,000 + GST.
Register now: http://www.cemat.com.au/register-expo-conference/