TOOLS AND GREEN CLEANERS MAKE THE MOST OF METALWORK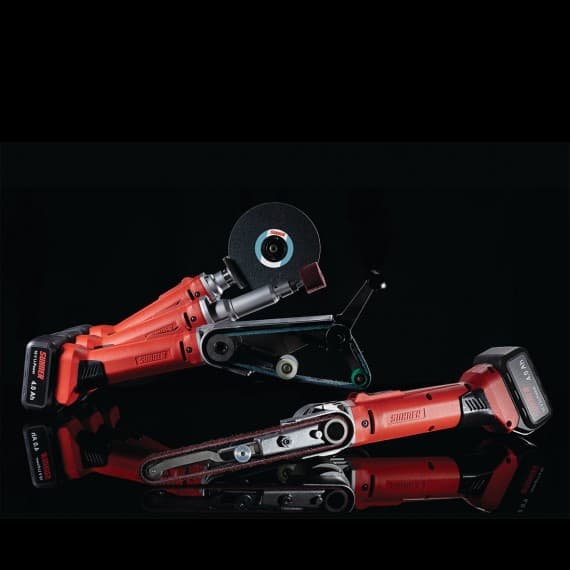 Suhner Australia has come up with a range of cordless maintenance tools and cleansing agents it reckons will make it easier to maintain and fix metal structures and components.
The lithium-ion battery-powered tools are suitable for use on stainless steel, aluminium, copper and other metals. The batteries promise long running times between charges, low self-discharge and zero memory effect. All the tools are lightweight, ranging from 2 to 2.4kg, including batteries.
The series of metal maintenance tools comprises: the ATC 7 tube polisher, the AKC 3 fillet weld grinder, the ABC 7 slimline belt grinder with contact arm, and the ASC 9 straight grinder.
The new cleansing agents are all plant-based formulations that are free from harmful chemicals. They can be used in public places without posing a threat to humans or the environment. These NSF-approved Suhner INOX agents are applied by hand, and clean and polish metals easily.
There are three different formulations: Sun Clean, which is used for removing rust and deposits from stainless steel, aluminium, copper and mild steel; Sun Protect is a neutral and mild agent that washes away all residues and leaves a protective film of nanoparticles; Sun Polish which is formulated for cleaning matt surfaces.
As all three Suhner INOX agents are NSF certified they can be used for machine maintenance in food and pharmaceutical environments.
Suhner Australia
02 9648 5888
www.suhner.com.au