Tool balancers can help balance the books
13-12-2013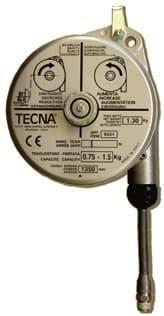 Constant lifting and lowering of tools, whether on a bench or from the floor, can cause strain injury to workers' backs and arms.
But the risk of lifting strains can now be substantially reduced, saving time and money.
By using spring loaded tool balancers suspended over the work place on either a fixed or swinging arm workers can avoid injury.
The TECNA range of tool balancers from Industrial Air Tools includes models with balancing capacities from 0.4kg to 180kg.
Each model can be adjusted to balance a tool within a set range.
Industrial Air Tools
Ph: 1300 13 32 35