TODAY'S "BALANCING ACT" IN MANUFACTURING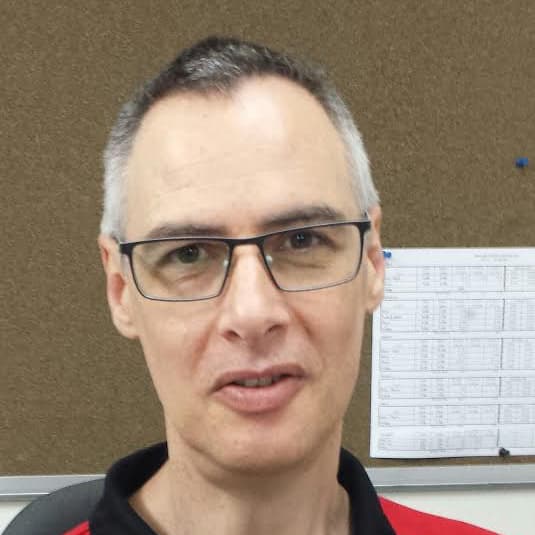 Jeff Brivik, co-owner and Director of Operations at Summers Engineering
It's a "funny old time" in manufacturing these days. No doubt times are tough and work is inconsistent, but, on the other side of the coin there seems to be another factor that manufacturers are having to contend with, that strangely enough seems to contradict the first statement. This is the issue of a shortage of tradesmen…or should one say "quality and experienced" tradesmen.
There seems to be a juggling act going on with many manufacturers in NSW these days between trying to find work to keep their facilities busy, and then also trying to find the experienced tradesmen to produce the goods. A frustrating and difficult situation to have to deal with, say many owners of manufacturing businesses.
Even with the numerous layoffs and business closures across the manufacturing sector, there still seems to be a shortage of experienced tradesmen over a range of manufacturing sectors.
Jeff Brivik, Operations Director of Summers Engineering, a CNC Repetition Engineering company based in Sydney, says "even with the downturn in our industry, we still, strangely enough, struggle to find decent and experienced tradesmen".
Brivik says that this is due to a number of factors, with the following being the top three reasons that he feels are causing this shortage.
The reluctance of companies to have taken on apprentices over the past 8 to 10 years. This lack of this "longer term commitment" has been partly due to future uncertainty caused by the GFC, but also due to the availability of a steady supply of quality tradesman coming to Australia, and filling the gap, from the UK and Europe. With the resurgence of manufacturing in the UK this has slowed down considerably in recent years.
Company owners are simply reluctant to let their good tradesman go, even when times are tough. They get rid of their "lower quality" tradesmen but hang on to their experienced ones.
When companies do eventually close - or are about to close - a number of tradesmen seem to be leaving the manufacturing sector and going off to do something else (often entering the currently booming construction sector), as they feel that their particular industry may not have a very rosy future.
This is where Brivik places value on 457 visas and says that many in his industry are starting to use this option more frequently. "More and more people that we speak to in our industry, including ourselves, are using the 457 route to solve their staff shortage problem" he says. While it is a time consuming and expensive option to take, it is a fairly quick fix to the often urgent and growing problem, with there sometimes being no other option available.
Brivik says that the problem is also slightly alleviated by tradesmen from within Australia looking for work from states like SA and WA where, with higher unemployment created by the mining turndown, a growing number are looking for work in NSW. "Some are simply that desperate that they are willing to move all the way out here" he says.
While Brivik feels that the 457 route is going to continue to be the most popular solution to be used to fill the gap in the short term, he is hopeful that the current initiatives undertaken by the government to encourage apprenticeships – helped by the fact that wages for tradesmen have spiked as a result of the shortage - will start to have a meaningful effect on having "home-grown" Australians fill the positions needed.
Summers Engineering
www.summersengineering.com.au