TINY LEDS DELIVER BIG OUTPUTS IN WHITE AND COLOURS
01-08-2018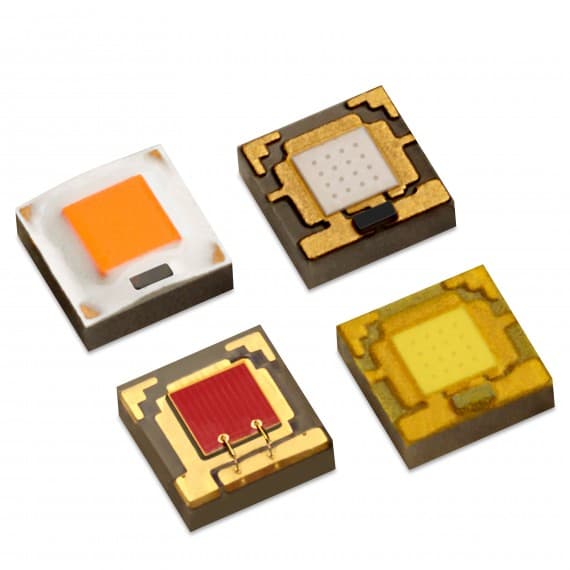 The Lumileds Luxeon CZ range of optically advanced colour and white LED emitters from RS Components deliver high-density light output for applications from architecture and entertainment to beacons for emergency vehicles.
There is a full colour spectrum including red, red-orange, amber, PC amber (phosphor converted), mint, green, cyan, blue and royal blue. Luminous/radiant flux measurements range from 31mW for red to 425mW for royal blue, all with a tolerance of ±6.5%.
White LEDs include 3000, 4000, 5000 and 5700K colour temperatures with respective typical luminous flux measurements of 99, 109, 110 and 110mW. And luminous efficacy is as high as 133lm/W.
With an industry-leading hot/cold factor (to guarantee performance at higher temperatures) and thermal resistance, all devices in the Luxeon CZ range are housed in tiny 2 x 2mm packages.
The Lumileds Luxeon CZ range of LED emitters are available now from RS in the Asia Pacific region.
RS Components
1300 656636
au.rs-online.com