TINY DYNAMOMETER PROVIDES PRECISE TOOL MEASUREMENTS
30-05-2018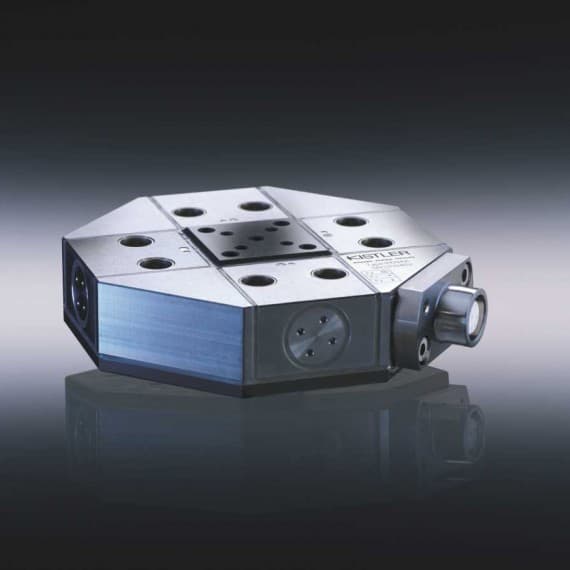 Billed as the world's smallest series-produced cutting force meter the Kistler MicroDyn offers manufacturing companies precision measurement of cutting forces in the development of tools for micro machining applications.
The MicroDyn 9109AA dynamometer is particularly useful in the development of tools for machining brittle materials and for optimising machining processes.
At just 30 x 30mm, the MicroDyn is reckoned to be the smallest dynamometer in the world. And with its high natural frequency of 15kHz in all three axes, highly dynamic forces up to 500N can be measured very accurately, allowing the calculation of torques of up to 50Nm. This makes it possible to detect forces with tool speeds of up to 120,000rev/min on individual blades of a tool.
The MicroDyn 9109AA can be both mounted vertically or horizontal to the machine tool machine tool table and the workpiece can be clamped accordingly. Data from the dynamometer can be acquired using Kistler's multichannel charge amplifiers. And the company's Dynoware software simplifies configuration and enables force and torque calculation.
Kistler Instruments Australia
03 9560 5055
www.kistler.com